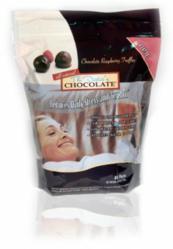 Chronic inflammation sufferers will find pain relief from anti-inflammatory products offered by all natural nutrition company, True Healthy Products.
(PRWEB) January 20, 2012
True Healthy Products now offers anti-inflammatory products which will relieve pain for those who suffer chronic inflammation. Inflammation can attack any part of our bodies, this imbalance of the system is caused by many different factors and can cause a variety of negative symptoms. Bronchitis, Arthritis, and Sinusitis are some examples of illnesses that share inflammation as a common denominator. When people seek relief from these ailments, it is typical to use a cure with some sort of anti-inflammatory aspect. Studies indicate that using some anti-inflammatory products and more importantly, keeping inflammation at bay, can contribute to better long term health benefits.
A video on balancing your body's systems through proper nutrition and supplementation can be found on this site by a natural health and wellness products company: http://www.truehealthyproducts.com/products/sports-nutrition/nitraplex/nitraplex-lean-protein.
According to one study on the topic of Inflammation, in which researchers worked with Interferons, which are proteins released by your body that have antiviral activity within the immune response, "...support the view that IFN-β (an interferon) treatment has immunomodulating (adjustment of the immune response to a desired level -from Web MD) effects and might have a beneficial effect on joint inflammation and, perhaps more importantly, on bone destruction in RA(Rheumatoid Arthritis) patients." - Authors and Disclosures: Judith van Holten 1, Kris Reedquist 1, Pascale Sattonet-Roche 2, Tom JM Smeets 1,Christine Plater-Zyberk 2, Margriet J Vervoordeldonk 1 and Paul P Tak 1
1Division of Clinical Immunology and Rheumatology, Academic Medical Center/University of Amsterdam, The Netherlands --- 2Serono Pharmaceutical Research Institute, Geneva, Switzerland
In Dr. William Meggs' book "The Inflammation Cure", the Doctor states, "One of the strongest disease connections discovered so far is the relationship of inflammation to heart disease - specifically, atherosclerosis, the disease responsible for more deaths worldwide than any other single cause."
Reduction of inflammation can be brought about in a number of natural ways: cold or hot compresses, consuming foods with anti-inflammatory benefits, and natural vitamins and supplements. According to one fitness and nutrition company, consuming antioxidant rich foods or natural antioxidant supplements may be the cure for inflammation in an article from their site:
http://www.truehealthyproducts.com/3124/soothe-your-aching-joints-with-a-healthy-dose-of-antioxidants.
According to Harvard Health Publications, in an article about what to eat to naturally ease inflammation, "In laboratory studies, cocoa and dark chocolate slow the production of signaling molecules involved in inflammation. The trick is to get them without too much sugar and fat."
More information can be found about the benefits of healthy dark chocolate here: http://www.truehealthyproducts.com/products/dietary/the-doctors-chocolate.
Although inflammation can attack us in many ways and is a common problem, there are many different healthy ways to prevent and keep the system imbalance away. For those that suffer with one of the many chronic inflammation problems, proper nutrition and even supplementation may be the answer.
About True Healthy Products
Since 2007, True Healthy Products has offered all natural vitamins, supplements and fitness nutrition and has acted as a free source of information for those that want to educate themselves about the benefits of optimizing health through positive changes in lifestyle. Since that time, the company has expanded their product line to include all natural skin care and preventative health remedy products, while remaining active in their community through free seminars on health and nutrition.
From:
True Healthy Products
Contact:
True Healthy Products
2460 N. Courtenay Pkwy, 210
Merritt Island, FL 32953
888-400-2920
http://www.truehealthyproducts.com
# # #