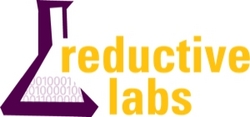 We're thrilled to have True Ventures' endorsement, investment and involvement in our company. We felt their entrepreneurial spirit and philosophy best matched up with what we wanted in an ideal venture partner. The funding will enable us to enhance Puppet's capabilities while helping more companies transform their IT operations into a strategic competitive advantage
Portland, OR (PRWEB) June 23, 2009
Reductive Labs, a provider of next-gen enterprise IT automation, announced today that it has closed its Series A round of funding in the amount of $2 million led by Silicon Valley-based, early stage investor True Ventures and other private investors. Reductive Labs will use the capital infusion to expand the company and further enhance its flagship offering - Puppet. Reductive Labs is pioneering a fundamentally different paradigm to IT management. Puppet helps businesses optimize IT operations, transforming what is often viewed as a cost center into a strategic advantage.
Over the past few decades, the world's demand for computational resources has grown exponentially. However, the technology to manage these systems has not kept pace with this growth. Forrester estimates that there are currently over a billion PCs in use today, and projects that number will double by 2015. Scaling the system infrastructure, which enables researchers and businesses to solve problems and provide solutions, presents many challenges for traditional IT operations to keep up with the pace.
The global recession has only compounded this situation. Facing unprecedented cost pressures, businesses have required IT to reduce headcount yet still meet increased IT demands. Adding one more layer to "the Perfect Storm" forming in IT has been the growth in virtualization and cloud computing; both technologies offer a cost-effective way to expand storage, services and processing capacities without further cash outlays for new hardware infrastructure. However, virtualization and cloud computing can increase complexities and management expenses, as their adoption multiplies the number of machines and services running on virtual machines that still need to be configured. Gartner estimates worldwide cloud computing revenue will surpass $56.3 billion in 2009 and will likely skyrocket to $150 billion in 2013.
Reductive Labs is providing a breakthrough solution to help large scale, fast growing, transaction-driven businesses squarely address this real IT pain point. The world's most leading-edge companies have selected and use Reductive Lab's Puppet framework to help them automate and manage their IT departments, including Google, Digg, Twitter, New York Stock Exchange, Barclays Capital, Oracle, Sun, Red Hat, Harvard Law, and Stanford.
"We are impressed with the vision, commitment and passion that the Puppet founding team exhibits as well as the growing market opportunity at hand. Reductive Labs has brought to the market a truly disruptive solution, as evidenced by its adoption within the open source community and from some of the market's leading-edge companies," noted Phil Black, Co-founder, True Ventures.
Manage Entire IT Infrastructure as Code
Reductive Labs' Puppet is an open source software framework to automate infrastructure. Puppet has fundamentally changed how companies can configure, provision, manage and scale their IT infrastructure using software tools rather than IT staff. In doing so, Puppet helps IT departments do more work and provide higher service levels with less staff. Knowledge is the driving philosophy behind the Puppet framework. Puppet's simple, declarative-based language enables engineers to programmatically encode semantics about 'why' systems are configured a particular way. Instead of just 'what' or procedures about 'how' services are configured, systems are built and managed with code, utilizing all the recognized best practice tools and processes for software development.
By managing IT infrastructure as code, Puppet creates an audit trail, showing what systems are running, the history of all the work done on the system, and the policies that Puppet is carrying out. This new level of transparency can effectively tear down the wall of confusion between development and operations teams, who now have improved insight into what is being done and why. As a result, IT departments are better able to support the company's requirements and implement change consistently, accurately and more rapidly.
Puppet's automation capabilities also alleviate management complexities and expenses introduced by cloud computing and virtualization. Puppet can manage and configure the virtual machine lifecycle at the operating system level more effectively than machine image-based management approaches. IT departments can also leverage Puppet to flexibly move services back and forth from the cloud to behind the company's firewall.
"We're thrilled to have True Ventures' endorsement, investment and involvement in our company. We felt their entrepreneurial spirit and philosophy best matched up with what we wanted in an ideal venture partner. The funding will enable us to enhance Puppet's capabilities while helping more companies transform their IT operations into a strategic competitive advantage," noted Luke Kanies, CEO of Reductive Labs.
About True Ventures:
Based in the Silicon Valley, with offices in Palo Alto, CA, San Francisco, CA, and Great Falls, VA, True Ventures invests in promising entrepreneurs at the earliest stages in the highest-growth segments of the technology market. The partners at True Ventures have started over ten companies as founders, and the venture firm is designed by entrepreneurs for entrepreneurs. The firm clearly understands both opportunities and challenges in the earliest stage of development and provides young companies with a powerful, seasoned partner. True Ventures has raised two venture capital funds to date and manages $375 million in limited partner capital. For more information, please visit http://www.trueventures.com.
About Reductive Labs:
Based in Portland, OR, Reductive Labs provides next-gen IT automation, enabling IT organizations to manage infrastructure as code so they can provide higher service levels with less staff. Reductive Lab's flagship offering, Puppet, significantly improves the automation and management of IT operations for large scale, fast growing, transaction-driven businesses, which are facing unprecedented cost pressures, reduced headcount, and increased support demands. Puppet's knowledge-based approach creates an audit trail that delivers a new level of transparency so that IT teams can implement change more consistently, accurately and rapidly over the lifecycle of the systems. For more information, please visit http://www.reductivelabs.com.
###