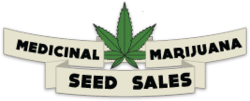 R.M.S.S.'s giant selection of medical marijuana seeds including Reeferman and Nevil weed seeds is now available online at http://medicinalmarijuanaseedssales.co.uk.
Vancouver, British Columbia (PRWEB) June 24, 2013
Leading online medical marijuana seed distributer R.M.S.S. is now offering one of the web's largest selections of medical marijuana seeds including popular strains by Reeferman and Nevil.
R.M.S.S. carries one of the largest selections of Nevil strains available anywhere including many of their newest strains. Nevil's new strains from the breeder of the infamous Nevil's Haze are in stock and ready to ship immediately. R.M.S.S.'s giant selection of Nevil seeds includes strains such as Mad Kush, grand Daddy Purple Regular, Monster Chronic, Pink Kush, Tuna Kish, Jojo Kush, M-39, Harmony X Thai, and Nevil's Haze #21 X Oaxacan.
R.M.S.S. is constantly adding new strains of medical marijuana seeds to their already massive inventory of weed seeds. Some of their upcoming 2013 seed stock selections include many soon-to-be-available crosses like RockStar (a recent cup winner), MasterKush, HashPlant, Feminized OG Kush, Harmony, The REAL Sour D, Black Willie, Love Potion, Pink Kush, Early Purple Kush, and many many more.
R.M.S.S. also carries a huge selection of Reeferman medical marijuana seeds. Reeferman seeds have a long-standing reputation of being some of the World's best medical marijuana seeds.
Reeferman seeds were recently awarded the High Times Cannabis Cup Award, a huge milestone in the marijuana industry. However, it was by no means the first award for Reeferman. Some of their previous awards include:
2010 Treating yourself cup 1st place Compassion Club early Purple Kush 3rd place Ultra King
2006 High-Life cup Amsterdam Best Indica Pink Kush
2006 Battle of the bridges NYC 1st Place Love Potion
2005 High-Times Cannabis cup 1st place coffee shop Barney's/Reeferman Willie Nelson
2005 IC Mag 1st place Hashish Kings Kross Bubble
2004 Reeferman Seeds won the Seed Company Sativa Cup for its Love Potion #1 strain
For more information about R.M.S.S.'s giant selection of medical marijuana seeds or to purchase Nevil or Reeferman seeds contact R.M.S.S. by visiting their website at http://medicinalmarijuanaseedssales.co.uk or by calling them toll free at (855) 425-3437.