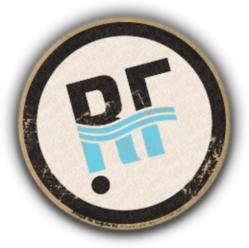 Our platform is unique because when fishing pictures or videos go viral, services will get unparalleled exposure.
Chicago, IL (PRWEB) January 22, 2013
Introducing the Reelfinatics app for iPhone. Now one can upload fishing pictures and videos directly from the stream, river or boat, as well as tag all their fishing holes. Users can also manage their account, and share images via Facebook, Twitter or mail to friends.
The Bassassins, a power duo from Ottawa, Ontario who are quickly garnering attention for their fresh approach to creating original fishing content, recently shared their take on the Reelfinatics community and iPhone app in their blog. "There are no limits, no borders and no restrictions. Fishermen of all classes, of all waters and of all species are joining forces under one roof. This seems to be the essence of the entire project, after all, we are all reel fanatics." They continued by saying, "The website is already a real treat for the eyes and the App follows it with elegance. The app feels responsive and is easy to use, a great addition to the entire Reelfinatics experience. The best thing is, it is completely free."
Some of the highlighted features of the app include access to the fast growing community of Reelfinatics, easily take or upload pictures or movies to your profile, users can edit captions and tags on their uploaded pictures and videos, edit and tag your fishing holes, a beautiful media gallery and instant access to an ever growing directory of charters, guides and lodges.
Bubba Bedre of Garzilla Guide Service, who has guided Robson Green from Extreme Fishing and Jeremy Wade from River Monsters in search of world record alligator gars in Texas, had this to say regarding Reelfinatics iPhone app. "Reelfinatics is a must have app for any fisherman. You can look for guides, lodges, marinas and places to fish along with much more all on one app. Best of all you can upload your catch with just a couple clicks on your phone. I will definitely be using this app to show off my clients' catches."
What makes this camera app different? It's about the platform. Sharing your passion for fishing with other fisherman, guides, charter captains and lodges. "Our platform is unique because when fishing pictures or videos go viral, services will get unparalleled exposure. Reelfinatics.com and the iPhone app bring the directory listings to users seeking fishing entertainment that Reelfinatics Affiliate Members can accommodate," says Ray Franze, Reelfinatics Managing Member and Founder. "When fishermen, guides/captains, resorts, marinas or lure/tackle companies upload fishing pictures and videos, not only does the media go to Reelfinatics' platform, they can also be shared on our members' Facebook, Twitter accounts or emailed for all their friends to see. Reelfinatics also posts on its Facebook page and Tweets new uploaded media posted by its recreational members and affiliates. This aides Reelfinatics' viral marketing approach by boosting our affiliates' reach."
Reelfinatics looks forward to helping its Directory Affiliates expand their exposure while providing digital platforms to deliver shared media at home and on the go. Please contact Reelfinatics with any questions or comments.
Reelfinatics...Live to Fish. Share Your Passion.
For further information you can visit http://www.reelfinatics.com or contact Ray Franze, Managing Member and Founder of Reelfinatics LLC at rayfranze(at)reelfinatics(dot)com or by calling (847) 834-4557.
About Reelfinatics LLC
Reelfinatics was born from a nagging frustration that fishermen needed organized, fully dedicated, on-demand digital platforms to see pictures and videos of their favorite species. Fishermen deserve a high quality digital platform to store, update and share their fishing pictures and videos. It also gives members the ability to document, save and buy tackle, store their favorite fishing holes and a calendar that will sync your busy life with your next fishing adventures. This was Reelfinatics in its purist form. The concept quickly evolved into much more than pictures and videos. Reelfinatics' directory platform is designed to give guides, charter captains, marinas and lodges unparalleled exposure. It also provides a place for them to differentiate themselves from their competition. With catch and release practices in place, guides and charters are just not hauling every fish they catch back to the dock to show off. Now, with the Reelfinatics iPhone app guides and charters can immediately document and upload to Reelfinatics' platform, letting their trophy catches guide the target market to their services. Reelfinatics' platform has solved the marketing goal of connecting service providers within the fishing community to shared user-end content that is being viewed by their target market.