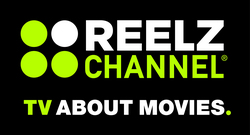 REELZCHANNEL is widely recognized among Twilight fans as a fun and informative source on the pop-culture phenomenon surrounding Twilight
Lanham, MD (Vocus) November 11, 2009
In conjunction with the premiere of the highly-anticipated The Twilight Saga: New Moon, REELZCHANNEL—TV About Movies® announced today a theme week with shows dedicated to the frenzied fans of Twilight. REELZCHANNEL is blanketing the nation to cover red-carpet premieres, press junkets, and fan events in addition to airing special editions of Leonard Maltin's Secret's Out, Twilight Weekly: Spotlight, and Movie Mob.
"REELZCHANNEL is widely recognized among Twilight fans as a fun and informative source on the pop-culture phenomenon surrounding Twilight," said Mike Smith, Senior Vice President of Programming at REELZCHANNEL. "With in-depth, behind-the-scenes content, New Moon Week is meant to give fans the most of what they're craving."
New York to Los Angeles, New Moon Week on REELZCHANNEL includes footage from the following events:
Los Angeles, CA – Twilight Weekly: Spotlight host Naibe Reynoso covering the official premiere at the Village Mann Theater & official junket at The Four Seasons Hotel.
-Reynoso also set to cover New Moon Live! Podcast, featuring Twilight Lexicon, the Official Twilight Facebook, TwilightSeriesTheories.com and TwilightSource.com. Three actors are rumored to make guest appearances.
Knoxville, TN – Jeremy Parsons covering the New Moon Charity Premiere to support Variety the Children's Charity in Knoxville.
New York City, NY – Jessica Gueco (TwiCon correspondent for REELZCHANNEL) is covering a New Moon party from the Vintage Irving in NYC.
Phoenix, AZ – Online bloggers, Cullen Boys Anonymous, covering New Moon Rising Over Arizona with special guest Kiowa Gordon, who plays Embry Call in New Moon.
Albuquerque, NM – Movie Mob host Travis Oscarson doing First Fans from the Century 24 theaters, getting fan reactions after the late-night premiere.
Port Angeles, WA – Online bloggers, Dazzled by Twilight, covering the release on behalf of Forks, Washington.
Salt Lake City, UTAH – Naibe Reynoso covering the The New Moon Experience fan gathering, hosted by Twilight Moms and Events by Alice.
Salt Lake City, UTAH – Online bloggers, Twilight Lexicon, covering New Moon movie premiere in Salt Lake City.
San Francisco, CA – Online bloggers, Twilighters Anonymous, covering New Moon release party with a special surprise virtual guest.
St. Helens, OR – 98331 Gear covering Experience New Moon.
The REELZCHANNEL New Moon Week programming kicks off on Monday, November 16. Specials include:
Hollywood Dailies –Monday-Friday at 7pm ET/PT
Each day this week we're one-on-one with the stars of The Twilight Saga: New Moon, including Robert Pattinson, Kristen Stewart and Taylor Lautner. We'll hear from them on how being involved with the Twilight saga has changed their lives. We'll also be talking with new actors from the movie, including Michael Sheen, who plays the head Volturi vampire.
Leonard Maltin's Secret's Out– Friday, November 20 at 6:30pm ET/ 3:30pm PT
Our renowned movie critic shares hidden movie gems with scene-stealing and star-making performances. For New Moon Week, Maltin highlights past movies from the cast and director of The Twilight Saga: New Moon, as well as a recent vampire movie that missed the hype. Movies on the show: I Am Sam, Frost/Nixon, Birth, Sweet Land, About a Boy, Skins, and Let the Right One In.
Movie Mob –Saturday, November 21 at 9am ET/PT
With its mushy love story, sparkly vampires, and GQ models morphing into canines, The Twilight Saga: New Moon is the perfect movie target for the Mob. Tune in to hear fans with webcams from around the country give their candid reviews of the much-hyped sequel and watch for some surprise guests in honor of the release.
Twilight Weekly: Spotlight
-Monday, November 16 at 6pm ET/3pm PT
It's almost time Twilight fans! This week The Twilight Saga: New Moon hits theaters, but before hitting theaters, check out REELZCHANNEL for one-on-one cast interviews with host Naibe Reynoso and the likes of Kristen Stewart, Robert Pattinson, and Taylor Lautner. We've also got interviews with members of the Volturi, the Wolfpack and the Cullens.
-Saturday, November 21 starting at 1pm ET/10am PT-8pm ET/ 5pm PT
Catch 14 back-to-back episodes today and recount with REELZCHANNEL our Twilight adventures from covering the first-ever TwiCon convention to being the first-ever media contact with the Quileute Tribe. Our show about everything Twilight has taken fans on a journey like no other network ever has for a movie series.
-Monday, November 23 at 6pm ET/ 3pm PT
What did the fans think? Watch this episode for a special-edition box-office recap when we show you what went down across the nation for the premiere of The Twilight Saga: New Moon. We'll have reactions from the red-carpets in Los Angeles to blogger parties in New York.
Movies & Music- Monday-Friday at 7:30pm ET/PT
Every episode this week will feature a music video from a band associated with the Twilight series, including Paramore and their hit "Decode" from the Twilight soundtrack. Throughout the week, fans vote at reelzchannel.com to select their favorite video and on Friday, we reveal the winner in a special New Moon episode where we'll show music videos from Twilight inspired bands like the Mitch Hansen Band, 100 Monkeys and the Bella-Cullen Project.
About REELZCHANNEL
REELZCHANNEL - TV About Movies® features entertaining original programs that offer a fresh perspective on movies. REELZCHANNEL TV is carried via cable and satellite on DirecTV (channel 238) and DISH Network (channel 299) reaching more than 46 million homes nationwide. Local channel information is available on http://www.reelzchannel.com. Owned by Hubbard Media Group, REELZCHANNEL is headquartered in Albuquerque, N.M.
For more information, please contact us on the REELZCHANNEL Media Line
877- REELZTV (733-5988) / pr (at) reelzchannel.com
###