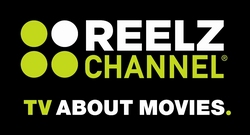 That's a BINGO!
Albuquerque, NM (Vocus) February 25, 2010
REELZCHANNEL - TV About Movies® announced today the return of Awards BINGO, just in time for movie fans watching the big awards show this Sunday.
Given the Academy's decision to eliminate the Best Song performances and implement a backstage Thank-You Cam to move the show along, viewers are going to need more to guarantee a rousing viewing experience. The REELZCHANNEL 2010 Awards BINGO cards and markers should do the trick.
With four BINGO cards to choose from the possibilities are limited only by how fast you can relate what happens in the show to what's on your cards. Check out these spots on the boards:
-First "Bigelow vs. Cameron" mention
-High-tech stage set malfunctions
-A star unwisely goes Avatar/Trek with her styling
-Someone caught looking bored
-Steve Martin plays the banjo
-A loser is unable to conceal his/her disappointment
This year's playing cards and markers are inspired by the now famous "That's a BINGO!" line from Inglourious Basterds star Christoph Waltz, who himself is nominated for Best Supporting Actor for his role as Col. Hans Lada. Watch the classic line at the end of this trailer for Inglourious Basterds, and don't forget to download your 2010 Awards BINGO cards and Waltz-head markers!
About REELZCHANNEL
REELZCHANNEL—TV About Movies® delivers daily movie-based content from entertainment reporting to the first-ever movie soundtrack show. For a complete list of programs and to find where you can watch REELZCHANNEL in your area, visit us online at http://www.reelzchannel.com
REELZCHANNEL reaches 48 million homes on satellite and cable nationwide. In 2009, Nielsen recognized REELZCHANNEL as one of the top ten fastest growing networks in the nation. Owned by Hubbard Media Group, REELZCHANNEL is headquartered in Albuquerque, N.M.
For more information, please contact us on the REELZCHANNEL Media Line
877- REELZTV (733-5988) / pr(at)reelzchannel(dot)com
###