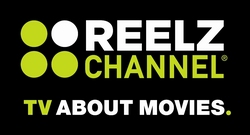 From visual-effects that stretch the imagination to the use of an entirely new type of camera - movie fans are expecting a lot from Avatar.
Lanham, MD (Vocus) December 10, 2009
After the massive success of his last movie, Titanic, James Cameron disappeared from Hollywood. For 12 years. Now, as the mid-December release date draws near for his magnum-opus, the sci-fi fantasy Avatar, REELZCHANNEL explores the journey it took to get Cameron's imagination onto movie screens everywhere. Starting next Monday, REELZCHANNEL begins airing programming revolving around Avatar, including special episodes of Hollywood Dailies, Spotlight and Movie Mob.
"From visual-effects that stretch the imagination to the use of an entirely new type of camera - movie fans are expecting a lot from Avatar," said Mike Smith, Senior Vice President of Programming at REELZCHANNEL. "Avatar marks a new stage in movie-making and REELZCHANNEL is dedicated to showing fans how it all came together and where we go from here."
Avatar programming on REELZCHANNEL kicks off on Monday, December 14. Specials include:
MONDAY 12/14
Hollywood Dailies- 7pm ET/PT
Today we're kicking off Avatar week on REELZCHANNEL in anticipation of the biggest release of 2009. Tune in for an interview with leading man Sam Worthington as he discusses the groundbreaking movie. We'll also hear from Zoe Saldana, who is igniting the box office with major roles in blockbuster sci-fi movies including Star Trek and now Avatar.
WEDNESDAY 12/16
Hollywood Dailies- 7pm ET/PT
Avatar Week on REELZCHANNEL continues when we talk with the brains behind the revolutionary 3-D technology used in the movie. In fact, Avatar's visual effects are so advanced, director James Cameron says he had to wait nearly a decade for digital technology to catch up to his vision. Tune in to find out why.
THURSDAY 12/17
Hollywood Dailies- 7pm ET/PT
It's finally time. The premiere of Avatar in Los Angeles and REELZCHANNEL is there bringing you all of the red-carpet action!
FRIDAY 12/18
Spotlight- 6pm ET/3pm PT
"Avatar"
With unprecedented efforts put towards breaking new ground in 3-D visual-effects and motion capture technology, Avatar is certainly one of the most anticipated movies of 2009. We went behind-the-scenes with James Cameron to see why he had to wait 12 years before showing the world his masterpiece. REELZCHANNEL also gained an intimate look at the score, which was developed by James Horner. Plus, hear from a pioneer in 3-D camera technology, Vincent Pace, who also happens to be the Director of Photography for Avatar.
SATURDAY 12/19
Movie Mob- 9am ET/PT
Reel reviews from real people — it's the first show that lets you be the critic. Video bloggers are pitted against each other in head-to-head movie reviews. This week, citizen pundits, aka The Mob, give their no holds barred reviews of Avatar. Host Travis Oscarson asks the fans with webcams if Avatar is more Cameron gold or if Avatar will be a near half-billion dollar flop?
About REELZCHANNEL
REELZCHANNEL - TV About Movies® features entertaining original programs that offer a fresh perspective on movies. REELZCHANNEL is carried via cable and satellite on DirecTV (channel 238) and DISH Network (channel 299) reaching more than 46 million homes nationwide. Local channel information is available on http://www.reelzchannel.com/watch Owned by Hubbard Media Group, REELZCHANNEL is headquartered in Albuquerque, N.M.
For more information, please contact us on the REELZCHANNEL Media Line
877- REELZTV (733-5988) / pr(at)reelzchannel(dot)com
###