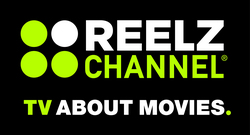 Our new, original daily shows give viewers the latest movie and entertainment news with a fresh perspective.
Albuquerque, NM (Vocus) October 6, 2009
REELZCHANNEL - TV About Movies® announced today two new original daily shows and its new Fall broadcast schedule. Viewers can also look forward to primetime movies every day and a schedule that allows viewers to watch their favorite shows about movies at the same time each week.
"Connecting viewers to movies in fun and interesting ways has always been at the heart of REELZCHANNEL programming," said Stan Hubbard, CEO. "Our new, original daily shows give viewers the latest movie and entertainment news with a fresh perspective."
New Daily Shows:
''Hollywood Dailies'' -Monday-Friday 7pm ET/ PT:
We're turning our cameras on the exciting world of movies for a different take on entertainment news. Get your daily roundup of the newest movies in theaters, on DVD, and on-demand. We'll also have the newest blockbuster trailers and insightful stories highlighting the people who take movies from script to screen. "Hollywood Dailies" is fun. It's fresh. It's everything you want to know about movies. (Original Series)
''Movies & Music'' -Daily 7:30pm ET/ PT:
Who doesn't love a good movie soundtrack? Movies like Fame, The Breakfast Club, and Saturday Night Fever have memorable music that defines generations so we're celebrating movie music with a daily half-hour show! Every episode features a different theme from dance movies packed with hits to musicals with celebrated songs that stick in your head long after the credits. (Original Series)
Returning fan favorites:
''Secret's Out with Leonard Maltin'' - Monday-Friday 6:30pm ET/ 3:30pm PT:
The show the renowned movie critic has always wanted to do is now on Monday through Friday. Each week, Maltin shares with movie fans the hidden movie gems playing in theaters, on Pay-Per-View, Video-On-Demand, DVD, and premium channels. The half-hour show highlights scene-stealing and star-making performances, and incredible movies lost on the shelf. (Original Series)
''Twilight Weekly: Spotlight'' - Monday and Friday 6pm ET/ 3 PT:
Fans of the massively popular Twilight saga can sink their teeth into this half-hour show featuring cast interviews, behind-the-scenes coverage, an Ultimate Fans Contest, and coverage of all the fandom surrounding the vampire saga that's become a pop-culture phenomenon. From covering the first-ever TwiCon convention to interviewing musicians from the movies' soundtracks, "Twilight Weekly: Spotlight" is the source for everything Twilight. (Original Series)
''Carson's Comedy Classics'' - Monday-Friday 4pm ET/ 1pm PT:
Highlights the most memorable moments, hilarious variety sketches, and stunts from the first 20 years of ''The Tonight Show Starring Johnny Carson.'' See the King of Late Night with his phantom golf swing and his timeless characters like ''Carnac the Magnificent,'' who made generations of viewers laugh and ushered in the era of late-night television.
''Movie Mob'' - Saturday and Sunday 9am ET/ PT:
Reel reviews from real people--it's the first show that lets you be the critic. Video bloggers are pitted against each other in head-to-head movie reviews. Citizen pundits, aka The Mob, give their no holds barred reviews of the newest movies in theaters and on DVD. Plus, see who America decides should earn the coveted Mob Boss of the Week trophy! (Original Series)
''REELZCHANNEL Spotlight'' - Saturday and Sunday 7:30pm ET/ 4:30pm PT:
This half-hour original series puts the spotlight on topics like our fascination with fear through scary movies or how Comic-Con changed movies forever. Movies, actors and special events can all be found in the spotlight each week, as the show presents material not available anywhere else - including extended interviews, trailers and clips, behind-the-scenes reporting and news. (Original Series)
''Hollywood & Dine'' - Monday-Friday 5pm ET/ 2pm PT:
Long-time entertainment reporter David Moss gets the juicy details about what foods movie stars love and also what's cooking in their careers. Stars who have contributed food favorites to the show include Tom Cruise, Halle Berry, Will Smith, Jennifer Aniston, Jim Carrey, Denzel Washington and more.
''At the Movies'' - Tuesday-Thursday 6pm ET/ PT:
Television's most respected movie review show for more than two decades calls REELZCHANNEL its exclusive weekday home. The half-hour show presents entertaining and thoughtful discussion of movies, designed to give viewers the information they need before going to the theater. In addition to reviews of the newest releases, viewers see recaps of films already in theaters and recently released on DVD.
''Primetime Movies'' - Daily 8pm ET/PT:
With all of the great shows on REELZCHANNEL about movies, it's nice to kick back and actually watch a movie in its full-length glory. Whatever the genre, from romance to horror, REELZCHANNEL is committed to sharing the silver screen with its viewers.
''What It Takes''- Daily 11am ET/ 8am PT:
In the deeply competitive movie business, stardom doesn't come easy. Bolstered by industry experts, the half-hour series shows the steps taken by Hollywood's biggest stars to reach success. The actors themselves reveal the sometimes surprising choices they've made while carving out their careers in showbiz. (Original Series)
''Hollywood's Best Film Directors'' - Monday-Friday 5:30pm ET/ 2:30pm PT:
In their own words, directors like Francis Ford Coppola take you behind the movie curtain to offer a rare glimpse into the movie-making process. From attending film schools for the first time to coordinating massive productions, controlling megastar egos, and handling box-office expectations, each director shares their world in intimate detail.
Monday-Friday (all times Eastern)
4:00 pm Carson's Comedy Classics
5:00 pm Hollywood & Dine
5:30 pm Hollywood Best Film Directors
6:30 pm Leonard Maltin's Secret's Out
7:00 pm Hollywood Dailies
Monday and Friday
6:00 pm Twilight Weekly: Spotlight
Tuesday-Thursday
6:00 pm At The Movies
Saturday and Sunday
9:00 am Movie Mob
7:30 pm REELZCHANNEL Spotlight
Everyday
11:00 am What It Takes
7:30 pm Movies & Music
8:00 pm Primetime Movies
REELZCHANNEL - TV About Movies® features entertaining original programs that offer a fresh perspective on movies. REELZCHANNEL TV is carried via cable and satellite on DirecTV (Channel 238) and DISH Network (Channel 299) reaching more than 46 million homes nationwide. Local channel information is available on (http://www.reelzchannel.com ) through a zip code look-up. Owned by Hubbard Media Group, REELZCHANNEL is headquartered in Albuquerque, N.M.
For more information, please contact us on the REELZCHANNEL Media Line
877- REELZTV (733-5988) / pr (at) reelzchannel (dot) com
###