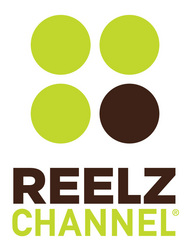 Tyler Perry's House Of Payne
Albuquerque, NM (Vocus) March 10, 2010
REELZCHANNEL - TV About Movies® - announced today the movie-centric cable/satellite network will partner with Lionsgate (NYSE: LGF) and DIRECTV in a unique PPV & VOD promotion for the day and date release of the Academy Award®- winning movie Precious, which won Academy Awards® for Best Supporting Actress (Mo'Nique) and Best Adapted Screenplay (Geoffrey Fletcher).
This unique partnership, initiated by REELZCHANNEL, includes cross-channel inventory, provided by DIRECTV, which is designed to encourage consumers to purchase Precious on DIRECTV Cinema as of March 9, 2010. The spots, produced by REELZCHANNEL, will also drive traffic to REELZCHANNEL on DIRECTV channel 238 and http://www.reelzchannel.com/Precious where the network will showcase exclusive Precious content provided by Lionsgate, such as set photos, facts sheets, production notes, clips and bonus features.
"With the right titles REELZCHANNEL believes there is a future in creating special promotions that include studios and distributors working with REELZCHANNEL to raise interest in titles and drive VOD/PPV revenue," said John deGarmo SVP of Affiliate Relations for REELZCHANNEL. "Lionsgate has stepped forward to pioneer this effort and increase the support for Precious. We look forward to seeing the buy rates for this movie increase as a result of this groundbreaking partnership."
"Lionsgate is excited to co-promote Precious with REELZCHANNEL and DIRECTV Cinema in this innovative partnership where we believe we can expand the reach of the film's important messages to a larger audience through the VOD/PPV platform," said Kate Neligan, Director of On Demand & Digital Marketing for Lionsgate.
"We are happy to be partnering with both REELZCHANNEL and Lionsgate to provide the award-winning movie Precious with a national platform to continue delivering its powerful message," said Sarah Lyons, Vice President of Upgrade Marketing, DIRECTV, Inc. "We understand the importance of having the highest-quality movies available for our customers to choose from and we strive to deliver the most robust lineup of box office hits on the DIRECTV Cinema platform."
To further endorse the spirit behind Precious REELZCHANNEL will also feature a link to Dress for Success at http://www.dressforsuccess.org on http://www.reelzchannel.com and http://www.reelzchannel.com/Precious Dress for Success is an international non-profit organization dedicated to helping disadvantaged women achieve economic independence located in more than 100 cities across the U.S. and nine other countries. The programs of Dress for Success symbolize the faith the organization has in every woman's ability to be self-sufficient and successful in her career.
About REELZCHANNEL
REELZCHANNEL—TV About Movies® delivers daily movie-based content from entertainment reporting to the first-ever movie soundtrack show. For a complete list of programs and to find where you can watch REELZCHANNEL in your area, visit us online at http://www.reelzchannel.com
REELZCHANNEL reaches 49 million homes on satellite and cable nationwide. In 2009, Nielsen recognized REELZCHANNEL as one of the top ten fastest growing networks in the nation. Owned by Hubbard Media Group, REELZCHANNEL is headquartered in Albuquerque, N.M.
For more information, please contact us on the REELZCHANNEL Media Line at 877- REELZTV (733-5988) / pr(at)reelzchannel.com
About Lionsgate
Lionsgate (NYSE: LGF) is the leading next generation studio with a strong and diversified presence in the production and distribution of motion pictures, television programming, home entertainment, family entertainment, video-on-demand and digitally delivered content. The Company has built a strong television presence in production of prime time cable and broadcast network series, distribution and syndication of programming through Debmar-Mercury and an array of channel assets. Lionsgate currently has nearly 20 shows on 10 different networks spanning its prime time production, distribution and syndication businesses, including such critically-acclaimed hits as "Mad Men", "Weeds" and "Nurse Jackie" along with new series such as "Blue Mountain State" and the syndication successes "Tyler Perry's House Of Payne", its spinoff "Meet The Browns" and "The Wendy Williams Show". Its feature film business has generated more than $400 million at the North American box office in the past year, including the recent critically-acclaimed hit PRECIOUS, which has garnered nearly $50 million at the North American box office and earned six Academy Award (R) nominations, including Best Picture. The Company's home entertainment business has grown to more than 7% market share and is an industry leader in box office-to-DVD revenue conversion rate. Lionsgate handles a prestigious and prolific library of approximately 12,000 motion picture and television titles that is an important source of recurring revenue and serves as the foundation for the growth of the Company's core businesses. The Lionsgate brand remains synonymous with original, daring, quality entertainment in markets around the world.
About DIRECTV, Inc.
DIRECTV (NASDAQ:DTV – News), is the world's most popular television service delivering state-of-the-art technology, unmatched programming, the most comprehensive sports packages available and industry leading customer service to its more than 24.5 million customers in the U.S. and Latin America. In the U.S., DIRECTV offers its 18.4 million customers the capacity for more than 200 HD channels in Dolby 5.1 theater-quality sound, access to exclusive sports programming such as NFL SUNDAY TICKET™, award winning technology like its DIRECTV® DVR Scheduler and higher customer satisfaction than the leading cable companies for nine years running. DIRECTV Latin America, through its subsidiaries and affiliated companies in Brazil, Mexico, Argentina, Venezuela, Colombia, and other Latin American countries, leads the pay-TV category in technology, programming and service, delivering an unrivaled digital television experience to 6.1 million customers. DIRECTV sports and entertainment properties include three Regional Sports Networks (Northwest, Rocky Mountain and Pittsburgh) as well as a 65 percent interest in Game Show Network. For the most up-to-date information on DIRECTV, please call 1-800-DIRECTV or visit directv.com.
###