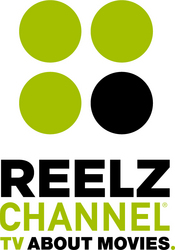 Albuquerque, NM (Vocus) May 19, 2010
REELZCHANNEL—TV About Movies® today announced Richard Roeper is hosting his 2010 Summer Movie Preview, an hour-long special of REELZCHANNEL Spotlight this Friday at 5:30pm ET/ 2:30pm PT.
Movie fans know when it warms up outside, Hollywood heats up too, releasing everything from flash-bang blockbusters to retro TV show revamps. Roeper breaks down the box office with categories including Hollywood Spying, Family Fun and TV on the Big Screen. Big-time action more your style? Roeper looks at the highly-anticipated Predators, the supernatural Jonah Hex with Josh Brolin and Megan Fox and the mind-bending Inception with Leonardo DiCaprio.
"Nearly every weekend this summer, there's at least one big movie I'm really looking forward to—everything from Toy Story 3 to Jonah Hex to Dinner for Schmucks," said Roeper. "We're going to get some major franchise films but also possible Oscar contenders such as Christopher Nolan's Inception. And, on the Summer Movie Preview, we're going to cover all the bases, from possible sleepers to guaranteed blockbusters."
Roeper also highlights actors you'll see in two movies this summer with his Double Duty segment. Steve Carell stars the animated Despicable Me and Dinner for Schmucks which also marks the return of Paul Rudd alongside Carell since their appearance together in The 40 Year-Old Virgin, and Jonah Hill pulls a double shift with Get Him to The Greek and Cyrus.
And what's summer without a little romance? Roeper also has his Summer Lovin' movies where he previews Eat Pray Love, starring Julia Roberts and based on the bestselling memoir sharing the name, and he'll also tackle the troublesome love triangle in the Twilight franchise's third movie, Eclipse.
About REELZCHANNEL:
REELZCHANNEL—TV About Movies® is the only cable and satellite network devoted to delivering entertaining and informative programming that is all about movies, including the celebrities, fashion, music and stories behind the stories. For a complete list of programs and to find where you can watch REELZCHANNEL TV in your area, go to http://www.reelzchannel.com .
REELZCHANNEL reaches more than 50 million homes on satellite and cable nationwide. In 2009, Nielsen recognized REELZCHANNEL as the 8th fastest growing network among all 95 cable networks measured in terms of number of homes. Owned by Hubbard Media Group, REELZCHANNEL is headquartered in Albuquerque, N.M.
For more information, please contact the REELZCHANNEL Media Line
877- REELZTV (733-5988) / pr(at)reelzchannel(dot)com
###