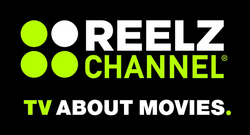 (Vocus) April 15, 2010
REELZCHANNEL - TV About Movies® - announced today an exclusive look at The Joneses at reelzchannel.com/keepingup , where movie fans can interact with a clip from the movie using Media/And's SmartBar technology.
While viewing The Joneses clip in the SmartBar player at reelzchannel.com, movie fans experience enhanced video with opportunities to connect with the movie's actors, music, products and even other fans through links across the lower-third of the player. When Demi Moore appears on screen, movie fans can click a link to follow her on Twitter, join her Facebook fan page, or learn about her upcoming movies in REELZCHANNEL news. Wonder what she's wearing in the clip and where to buy it? There's a link for that too.
The SmartBar was developed by Media/And, a technology company that monetizes online video by linking e-commerce and information to the video in a non-disruptive way. Media/And has adapted the classical advertising concepts into new and innovative advertising solutions.
In The Joneses, stealth marketers (David Duchovny, Demi Moore) along with their two "children" move into a wealthy neighborhood and pose as a successful and savvy family. From the cars they drive to the shoes they wear, their material lives are designed to create demand for whatever products they have. The Joneses is an Echo Lake Productions and Roadside Attractions movie and arrives in theaters this Friday, April 16.
About REELZCHANNEL
REELZCHANNEL—TV About Movies® is the only cable and satellite network devoted to delivering entertaining and informative programming that is all about movies, including the celebrities, fashion, music and stories behind the stories. For a complete list of programs and to find where you can watch REELZCHANNEL in your area, visit us online at http://www.reelzchannel.com.
REELZCHANNEL reaches 49 million homes on satellite and cable nationwide. In 2009, Nielsen recognized REELZCHANNEL as one of the top ten fastest growing networks in the nation. Owned by Hubbard Media Group, REELZCHANNEL is headquartered in Albuquerque, N.M.
For more information, please contact us on the REELZCHANNEL Media Line
877- REELZTV (733-5988) / pr(at)reelzchannel(dot)com
# # #