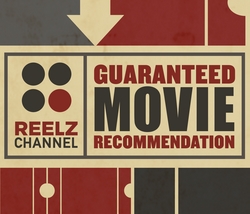 Distributors nationwide appreciate our commitment to supporting their on-demand and PPV business
Ferndale, WA (Vocus) October 21, 2009
REELZCHANNEL--TV About Movies® announced today that its November 2009 Guaranteed Movie Recommendation promotion is open to all cable and satellite subscribers regardless of whether their local system carries REELZCHANNEL.
Running from October 30-November 30, the consumer campaign is backed by REELZCHANNEL and is designed to entice subscribers who seldom or never watch on-demand or PPV movies by offering them a risk-free, money-back guarantee on the movie REELZCHANNEL recommends. The Guaranteed Movie Recommendation title will be announced October 30 at http://www.reelzchannel.com.
"Distributors nationwide appreciate our commitment to supporting their on-demand and PPV business," said John de Garmo, REELZCHANNEL SVP Affiliate Relations. "To further prove this commitment, we want to demonstrate the effectiveness of our product through this promotion."
To date, the Guaranteed Movie Recommendation has been backed by cable and satellite distributors because it stimulates buy rates for on-demand and PPV titles. Last June, the REELZCHANNEL Guaranteed Movie Recommendation was Gran Torino, which performed at a buy rate 84% higher among REELZCHANNEL viewers versus non-REELZCHANNEL viewers according to recent Rentrak research.
To participate, movie fans must pre-register at http://www.reelzchannel.com/guarantee. Once registered, entrants must purchase the guaranteed movie title from their cable or satellite provider. If participants are not satisfied with the recommended movie, REELZCHANNEL will reimburse them for their purchase. Reimbursement is fulfilled by filling out the claim form found online at http://www.reelzchannel.com/guarantee and submitting it with proof of purchase from their cable or satellite bill during the promotional timeframe.
About REELZCHANNEL
REELZCHANNEL - TV About Movies® features entertaining original programs that offer a fresh perspective on movies. REELZCHANNEL TV is carried via cable and satellite on DirecTV (channel 238) and DISH Network (channel 299) reaching more than 46 million homes nationwide. Local channel information is available on (http://www.reelzchannel.com). Owned by Hubbard Media Group, REELZCHANNEL is headquartered in Albuquerque, N.M.
For more information, please contact us on the REELZCHANNEL Media Line 877- REELZTV (733-5988) / pr(at)reelzchannel(dot)com
# # #