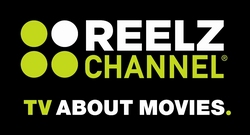 Albuquerque, NM (Vocus) February 19, 2010
REELZCHANNEL - TV About Movies® announced today movie fans will join host Sam Rubin to celebrate a monumental year in movie visual effects with the broadcasts of the 8th Annual Visual Effects Society Awards, only on REELZCHANNEL. The VES Awards recognize outstanding artistry in more than twenty categories of film, animation, television, commercials, and video games.
In 2009, movie fans were treated to a spectacular array of visual effects: The disaster movie 2012 depicted the end of civilization, one crumbling city at a time, while Star Trek had audiences on wild intergalactic adventures aboard the USS Enterprise. And the box-office juggernaut Avatar had audiences packing theaters, wearing 3-D glasses to see the otherworldly awe of Pandora and witnessing a new movie-watching experience.
This year, special recognition will be given to director James Cameron who will be honored with the VES Lifetime Achievement Award and Dr. Ed Catmull, co-founder of Pixar Animation Studios and president of Pixar and Disney Animation Studios with the Georges Méliès Award for Pioneering.
The award ceremony takes place on Sunday, February 28, 2010 in Beverly Hills, CA. Viewers will see the 8th Annual Visual Effects Awards only on REELZCHANNEL at the following times:
VES Awards Show Premiere
Friday, March 5th at 10pm ET/PT
Encore Presentations
Saturday, March 6th at 7:00 p.m. ET/PT
Sunday, March 7th at 3:00 p.m. ET/PT
About the Visual Effects Society
The Visual Effects Society (VES) is the entertainment industry's only organization representing the full breadth of visual effects practitioners including artists, technologists, model makers, educators, studio leaders, supervisors, PR/marketing specialists and producers in all areas of entertainment from film, television and commercials to music videos and games. Comprised of a diverse group of more than 2,000 members in 20 countries, the VES strives to enrich and educate its own members and members of the entertainment community at large through a multitude of domestic and international events, screenings and programs.
About REELZCHANNEL
REELZCHANNEL—TV About Movies® delivers daily movie-based content from entertainment reporting to the first-ever movie soundtrack show. Catch REELZCHANNEL Correspondent Sam Rubin on Hollywood Dailies weekdays at 7pm. For a complete list of programs and to find where you can watch REELZCHANNEL in your area, visit us online at http://www.reelzchannel.com
REELZCHANNEL reaches 48 million homes on satellite and cable nationwide. In 2009, Nielsen recognized REELZCHANNEL as one of the top ten fastest growing networks in the nation. Owned by Hubbard Media Group, REELZCHANNEL is headquartered in Albuquerque, N.M.
For more information, please contact us on the REELZCHANNEL Media Line
877- REELZTV (733-5988) / pr(at)reelzchannel(dot)com
###