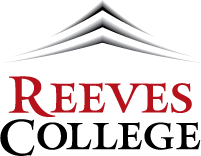 Lloydminster, AB (PRWEB) June 21, 2011
Reeves College will hold its 2011 commencement ceremony for students of the Lloydminster campus on Saturday, June 25, 2011. The ceremony will take place at Lloydminster Exhibition Grounds - Prairie Room, from 2:30 p.m. to 4:30 p.m.
The Class of 2011 includes students from Reeves' business, healthcare, art and design, and legal programs. They join more than 500 Reeves' students who will graduate this year. For the occasion, Reeves College is proud to receive Mayor Jeff Mulligan as a guest speaker. He will address graduates as they get ready to embark on their new careers. Thanks to their education from Reeves College, graduates will now have the opportunity to interact with their community and be a decisive part of it.
Students'families, friends and the general public are invited to join the staff and faculty of Reeves College to celebrate graduates as they receive their well-merited diplomas and certificates. The Reeves College graduation ceremony for the Lloydminster campus will be held on Saturday, June 25, 2011 at Lloydminster Exhibition Grounds - Prairie Room. The ceremony starts promptly at 2:30 p.m.
More information on how you can get started at Reeves College head to http://www.reevescollege.ca. You can also find Reeves College on Facebook and Twitter.
About Reeves College
Reeves College has provided market-driven career training programs in Alberta since 1961. With five campuses in Alberta, Reeves offers a comprehensive learning experience that opens up a world of opportunities for their graduates. The diverse curriculum and consistently high graduate employment rate have established the college's reputation as a leading private career trainer.
###