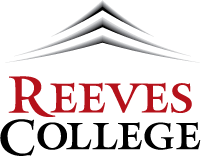 Lethbridge, AB (PRWEB) August 16, 2012
Join Reeves College on August 22, 2012 from 11:30am to 1:30pm for a BBQ lunch! Grab a hamburger fresh off the grill with a bag of chips and a pop for just $2! All proceeds from the BBQ will be donated to 5th on 5th Youth Services in Lethbridge.
5th on 5th Youth Services provides programs and services to youth ages 15 to 30 free of charge. From social development to employment services, 5th on 5th aims to help young people become productive members of the community. By coming out to the BBQ, your donations will be put towards occupational training workshops, life skills classes and community-based activities.
Reeves College is a strong supporter of the communities it lives and works in. In June, the Calgary City Centre campus took part in the Walmart Walk for Miracles, raising more than $3,000! In Lethbridge, staff and students will take part in the city's annual Whoop Up Days, which includes free family entertainment, BBQs and pancake breakfasts for the community to enjoy.
Reeves College has provided Albertans with the job training they need to succeed from more than 50 years. With programs in business, healthcare, legal studies and art and design, there's something for every area of interest.
To find out more about Reeves College, call 1-877-404-5848 or visit reevescollege.ca. Connect with staff and students on Facebook and Twitter.
-30-
Media Contact:
Melissa Wood
Communications Manager
778.331.8262 Ext. 2145
About Reeves College
Reeves College has provided market-driven career training programs in Alberta since 1961. With five campuses in Alberta, Reeves offers a comprehensive learning experience that opens up a world of opportunities for their graduates. The diverse curriculum and consistently high graduate employment rate have established the college's reputation as a leading private career trainer.