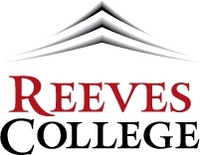 A well-run office leads to an overall sense of satisfaction amongst employees.
Lethbridge, AB (Vocus) October 11, 2009
Healthy Workplace Month runs through to November 1, 2009 and raises awareness that a positive work environment leads to more productive and happy employees. Office administrators, through their organizational skills and good customer service, can contribute to a healthy and well-balanced workplace.
"Administrators help an office run smoothly because they are organized, good with people, and great multi-taskers," says Penni Kiss, director of the Reeves College Lethbridge Campus. "A well-run office leads to an overall sense of satisfaction amongst employees."
Reeves College offers an Office Administration program (http://www.reevescollege.ca/Campus_Programs/Business_Programs) that covers a variety of skills, from computer software training to business communications to customer service. Graduates can enter the field as a corporate receptionist, office administrator and even an office manager.
While their duties include photocopying, answering phones, and data entry, office administrators are also tasked with maintaining a healthy workplace by keeping a positive attitude and addressing concerns from customers and co-workers.
Kiss says the key to becoming a successful office administrator is working well with others and demonstrating strong leadership skills: "Other keys to success include fantastic management skills, a good memory, anticipatory skills, and often a creative approach to problem solving."
About Reeves College
Reeves College (http://www.reevescollege.ca) has provided market-driven career training programs in Alberta since 1961. With five campuses in Alberta, Reeves offers a comprehensive learning experience that opens up a world of opportunities for their graduates. The diverse curriculum and consistently high graduate employment rate have established the college's reputation as a leading private career trainer.
For more on Healthy Workplace Month, visit http://www.healthyworkplacemonth.ca/
For more information
Melissa Wood
Communications Manager
604.915.7288, ext. 2145
# # #