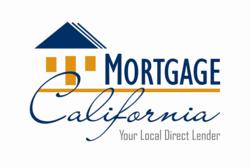 The higher limits have really helped people get into homes here in the Bay Area
San Mateo, CA (PRWEB) September 20, 2011
When the housing market froze up in 2008, congress passed legislation to temporarily allow higher loan limits on Fannie Mae and Freddie Mac conforming loans, moving the ceiling from $625,500 to $729,750. The higher loan ceiling is set to expire on October 1st, and is unlikely to be extended. San Mateo FHA loan experts Mortgage California urge homebuyers to move now to take advantage of the higher limits while they are still available.
"The higher limits have really helped people get into homes here in the Bay Area. Once those limits reduce, there will be fewer options for those trying to get into the real estate market. I've been talking to all my buyers and giving them fair warning that the time to move is definitely now," said Alan Russell, a local mortgage professional.
Mortgage California explains that waiting to purchase a home could change the nature of available financing from the low-interest conforming loan to a jumbo loan, which typically carries higher interest and is more difficult to secure.
On the Mortgage California blog, they give an example of a $900,000 Bay Area home. Under the current conforming loan limits, a homebuyer could put down 20% and get a conforming $720,000 loan. But after October 1st, that home would no longer be eligible for conforming financing.
"So, what does that mean to you? If you buy the same $900,000 home and put 20% down, your loan will now be considered a Jumbo loan. Rates on Jumbo loans are typically 1-1.5% higher, so if today you could get that loan for, say, 5% your payment would be $3865.12. The same loan amount using the Jumbo rates would be 6-6.5%, bringing your payment to $4550.89," explains Mortgage California. They note that over 30 years, the difference totals more than $246,000. The only other option for bringing down the monthly payment would be to shell out a larger down payment—nearly $100,000.
Mortgage California says that for anyone looking to purchase a home or refinance a loan, now is the time to move forward.
For more information about the upcoming reduction in conforming loan limits or any of Mortgage California's products or services, call them at (650) 425-3287 or visit them online at wwwmortgagecalifornia.com.
About Mortgage California
Mortgage California's primary mission is to serve customers looking to purchase or refinance residential real estate within the state of California. To best achieve this goal, Mortgage California has established a powerful lending environment they call their Banker - Broker platform. With this unique combination of strength and flexibility, Mortgage California can originate and fund loans internally using their private mortgage bank, or, when necessary, broker loans to one of America's top wholesale lenders.
###