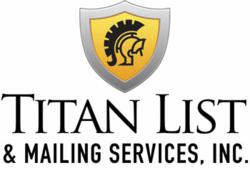 Trigger data is among the more useful leads because the borrower has already shown a real interest in refinancing
Deerfield Beach, FL (PRWEB) July 23, 2012
The economic climate is ripe for refinancing mortgages. With the expansion of FHA guidelines and the addition of the enticing HARP 2.0 program, credit inquiries have sky rocketed and mortgage shops are capitalizing. Direct mail companies are reporting record numbers all over the country. Titan List and Mailing Services, Inc. is among them—posting back to back record breaking months in June and July—and partially attributes the boon to an increase in trigger leads.
Trigger data is generated when a potential borrower, re-fi, or purchase, has their credit pulled. Mortgage marketers use recent trigger data lists to target potential candidates. These data lists are extremely time sensitive since the candidate is actively seeking a loan and has already visited a mortgage broker and pulled a credit inquiry. While these leads can be very beneficial, they can be unwieldy for a direct mail company because of the shortened window in which they are viable.
"Trigger data is among the more useful leads because the borrower has already shown a real interest in refinancing. The desire is there. We have proof," said Jared Braverman, director of marketing at Titan List and Mailing Services. "This data is obtained when a borrower makes an inquiry with a competing mortgage firm, so it's very important that our ads reach the potential buyer quickly to maximize returns."
Therein lies the difficulty in using trigger leads. For the direct mail to be effective it must be attractive, personalized, and arrive before the consumer signs with another mortgage firm. While this may seem like too many variables for it to be an effective method of advertising, Braverman explains that trigger data, used correctly, is one of the more effective leads to use.
"Trigger data is one of our specialties and a method that has proven to get very strong returns because you're dealing with buyers that are willing and able to act. They've already taken steps towards refinancing or purchasing a home," said Braverman. "We excel at them because we do all of the work in-house. We handle the entire ad campaign from data lists to design to printing to mailing to postage. We pride ourselves on that because, especially for these trigger leads, if you're working with a vendor that outsources the work, you're not going to be able to get the quick turn-around necessary to capitalize."
Titan List and Mailing Services began in 1998 as a data list broker for mail and phone lists, but soon expanded their business to include all aspects of direct mail after noticing an integrity gap in other mail and print companies.
"The ability to provide an all-encompassing service—from concept to conception—is what we built Titan List and Mailing Services around. It's what mortgage shops are looking for, especially when considering taking advantage of the incredibly profitable, but difficult to handle trigger leads," said Braverman.
ABOUT TITAN LIST & MAILING SERVICES, INC.
Titan List & Mailing Services is a full service advertising and design agency specializing in direct mail and mortgage marketing, mailing lists and data lists, internet marketing and SEO, and website design/ graphic design. Titan List has been around since 1998, and has a team of highly qualified individuals with experience in the marketing trends that fit your business. Unlike other agencies that source their work out, Titan Lists handles the entire campaign in-house - Data Lists, Design, Printing, Mailing, and Postage.
For more information please call or visit:
http://www.TitanLists.com | 800.544.8060