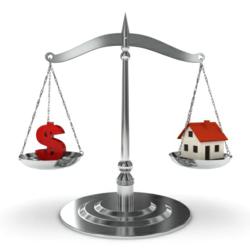 Hollywood, Ca (PRWEB) January 09, 2013
In order to refinance an upside down mortgage in the Hollywood Real Estate market or anywhere in the country, basic refinancing principles must be followed.
But before focusing on these steps, examining the reason for the occurrence of an upside down mortgage is key. Like any financial market, the housing industry couldn't sustain rising prices forever, resulting in a decrease or decline in the values of properties across the nation. When this
occurs, home owners find their loads upside down, in other words, they have a mortgage that exceeds the actual worth of the home.
Handling this situation in order to refinance upside down mortgages begins by contacting the loan servicer for the existing loan, the company a home owner pays. Fannie Mae and Fredie Mac are the largest mortgage investors, and government sponsored. They set the standard guide for conventional mortgage rates, and both provide refinance upside down mortgage plans for homeowners in this situation.
After initiating contact with a loan servicer, homeowners need to request a quote for the refinance program their loan is eligible for. The program will differ between Fannie Mae and Freddie Mac, Fannie Mae's program is the Refi Plus, Freddie Mac's is the Relief Mortgage Program. These programs were developed through the government's Making Home Affordable program, established in 2009. To qualify for this relief, a homeowner's mortgage must be either owned or guaranteed by Fannie or Freddie, it must have closed before May 21, 2009, payments must be current, with no late pays within six months, and not more than one in the past seven to twelve months. And loan to home value ratio must be more than eighty percent. Lastly, the loan must fall under conforming limits, at or below the Federal Housing Authority's maximum financeable amount, which varies by the area in which a home owner resides.
It's perfectly acceptable to ask for quotes from both a current loan servicer and additional lenders. In some cases, a current provider may have better access to a wider variety of program that other lenders don't, simply because current customers may have more options than new customers. Some programs will allow at Loan-to-Value of up to one hundred and twenty-five percent of the residence's value.
Once a homeowner has analyzed the options available through existing and additional lenders, the next step of course it to apply for the program that offers the most relief. To apply with a selected lender, homeowners must provide all required documentation such as income documentation, or a home value appraisal. Some existing lenders will not require these types of documentation, but it's important for the homeowner to work closely with whatever lender was selected to make certain that all information necessary is provided. Working closely with the lender until the loan is approved and closed is key to refinance upside mortgage loans.
Patience is rewarded. Refinancing of an upside mortgage can be a fairly lengthy process. During it, homeowners should refrain from making any substantial financial changes such as incurring new debts, changing jobs, or making a major purchase such as a vehicle, to avoid any chance of declining a loan.
The current Home Affordable Refinance program can make a real impact in eliminating upside mortgages in Hollywood Real Estate or anywhere in the country. Contact a premier real estate expert at http://www.Redbluerealty.com for help in refinancing such loans.
Email: Contact(at)redbluerealty(dot)com
Phone Number: 1-(855) 66-RBREALTY or 1-(855) 667-2732