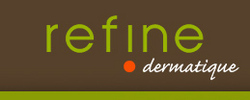 We are excited to share our knowledge about Laser Technology, BOTOX® and Facial Fillers and educate the attendees on how these and the other cosmetic treatments offered at Refine Dermatique can be used to minimize the signs of aging
Albertville, MN (Vocus) February 24, 2010
Dr. Barry LaBine announced today that Refine Dermatique will present an educational event at the Riverwood Inn and Conference Center in Otsego, MN. The event, scheduled for March 4, 2010 will feature information on Fractionated Skin Resurfacing, MicroLaserPeels, Photo Rejuvenation, BOTOX® and Fillers, Skin Tightening and a number of other cosmetic treatments.
"We are excited to share our knowledge about Laser Technology, BOTOX® and Facial Fillers and educate the attendees on how these and the other cosmetic treatments offered at Refine Dermatique can be used to minimize the signs of aging" says Dr. Barry LaBine, Owner and Medical Director of Refine Dermatique. "We are also excited to introduce our professional team including expert injector Paula Aman and lead esthetician Joanie Mahon."
Refine Dermatique offers the latest combination treatments that include ProFractional Skin Resurfacing, MicroLaserPeels, Skin Tightening and Photo Rejuvenation.
The public is invited to enjoy refreshments, treatment giveaways, exclusive special offers, and information about Refine Dermatique's services. The seminar will be held at the Riverwood Inn and Conference Center at 10990 95th Street NE in Otsego, MN. Seating is limited. To reserve a space at Refine Dermatique's Education Seminar on Thursday, March 4 at 6pm, RSVP by calling 763.420.7546.
About Dr. Barry LaBine
Dr. Barry LaBine has practiced at the region's largest healthcare system for more than a decade. He is well respected by his peers and is known for exceptional patient care.
He received a doctorate in medicine from the University of Minnesota, Minneapolis, and completed his residency at the University of Minnesota Medical Center, among the most respected hospitals in the nation. Dr. LaBine is a fellow of the American Academy of Dermatology and the American Society of Dermatologic Surgery.
About Paula Aman
Paula Aman joined the Refine team as a certified Physician Assistant in September of 2009. Paula graduated with honors from Concordia College in St. Paul prior to completing her Physician Assistant training at the University of Wisconsin. After becoming board certified as a Physician Assistant, she completed her Master's Degree in Physician Assistant studies at the University of Nebraska College of Medicine. She has over 13 years of clinical experience and is a nationally and state certified Physician Assistant.
Prior to joining Refine Dermatique, Paula worked for 3 years with the region's largest plastic surgery group. She has significant experience and advanced training injecting BOTOX® Cosmetic, Radiesse® and Juvederm™ fillers, and sclerotherapy of spider veins. Paula is a skilled clinician and enjoys giving her patients a natural appearance with as little "downtime" as possible. She strives to listen to patient's concerns intently and educate them thoroughly on options and outcomes
About Joanie Mahon
Joanie Mahon joined the Refine team as a Licensed Medical Aesthetician in April of 2008. She received her Aesthetic training from Ridgewater College in Willmar, MN. She possesses a strong collegiate foundation in the physical sciences from St. Cloud State University in St. Cloud, MN and the College of St. Benedict in St. Joseph, MN.
Joanie believes strongly in keeping pace with the newest procedures and products. She has received advanced training in chemical peels and cosmeceuticals from MedSurge (Dallas, TX), a Certificate of Specialization from Colorescience mineral makeup, as well as advanced Sciton laser training.
Joanie's passion and desire is to help patient's skin achieve it's ultimate beauty delivered through superior skin care products and client service.
About Anne Morrison
Anne, a Licensed Medical Aesthetician, joined the Refine team in April of 2009. She received her Aesthetics training from Scot Lewis, Empire Schools, and advanced training from the International Dermal Institute. Anne has an extensive background in client care and uses that experience and knowledge to help patients obtain the best results possible. Anne has training in chemical peeling, microdermabrasion, waxing, tinting, and has completed advanced training from Jane Iredale skin care makeup, and Obagi medical skin care.
About Refine Dermatique
Refine Dermatique offers state-of-the-art medical skin care in a warm, relaxing and private environment. Refine Dermatique's unique blend of non-invasive, esthetic services for face and body include clinical facials, laser skin rejuvenation, hair removal, fractionated skin resurfacing, skin tightening, pharmaceutical-grade products such as Botox®, Restylane®, Juvederm™, microdermabrasion, chemical peels, and Photodynamic therapy.
Whether you are concerned about fine lines, wrinkles, sun damage, pigmentation, acne scarring or other conditions, the expert team at Refine Dermatique will design a personalized treatment plan to address your concerns. Refine Dermatique is located at 5721 La Centre Avenue, Suite #308 in Albertville, MN. To reserve your space for the Educational Seminar, or to schedule a complimentary consultation call 763.420.7546 or email info(at)refinedermatique(dot)com.
###