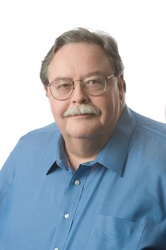 U.S. gasoline demand peaked in 2006 and may never reach those levels again
Dallas (Vocus) October 27, 2009
With many analysts predicting that U.S. gasoline consumption has peaked, North American petroleum refiners are faced with hard questions about how much to invest in their plants in the face of weakened demand - and in some cases, whether to shut a plant down. To help refiners answer these questions, Solomon Associates, the leading performance improvement company for the global energy industry, today introduced the North America Refinery Survivability Study, which uses the company's proprietary data and methodologies to rank a plant's prospects for survival as "weak," "marginal" or "strong."
"U.S. gasoline demand peaked in 2006 and may never reach those levels again," said Michael Hileman, vice president for Solomon Associates. "In this environment, it is essential for refiners to objectively assess the strengths and weaknesses of their plants in order to determine where to invest their capital dollars. Through this study, we work one-on-one with our clients to help them see where their individual plants rank - both compared to one another and to the broader industry."
To help rank plants relative to their peers, the study utilizes data from Solomon Associates' Fuels Refinery Comparative Performance Analysis (Fuels Study), together with the newly developed Solomon Survivability Index -- a metric based on a weighted average of criteria including a plant's light product margin rank; general operating efficiency metrics; degree of forward and backward integration; and ability to meet current and projected ethanol-blending and cap-and-trade requirements.
Study participants receive a report detailing the refinery's competitive position compared to its peers in two projected gasoline demand scenarios, rating a plant's prospects for survival as "weak," "marginal" or "strong." An on-site presentation of study results and additional sensitivity analyses (based on different price and demand forecasts) are also available.
Participants in the Solomon Associates' Fuels Study are not required to provide additional data to take part in the North America Refinery Survivability Study. Interested companies may contact Michael Hileman at 972.739.1739.
About Solomon Associates
Based in Dallas, HSB Solomon Associates LLC is the world's leading performance improvement company for energy companies seeking to identify and close gaps in operational performance. Combining proven, patented methodologies with objective data analysis, and led by a team steeped in hands-on operational experience, Solomon Associates consistently helps clients in the energy sector achieve greater efficiencies, enhanced reliability, and improved margins. Solomon Associates is part of HSB Group, Inc. To learn more about Solomon Associates, visit http://www.solomononline.com.
Contact:
Cathy Baradell
(972) 235-3439
###