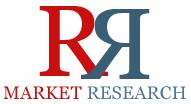 Hydrotreating catalysts take the topmost positions in the refinery catalysts market with around 35.12% share by value in 2013.
(PRWEB) November 26, 2014
The North American region is the biggest market of refinery catalysts, accounting for more than one third of the total refinery catalysts demand. It is expected to grow at a CAGR of 3.94% and 2.81% in terms of value and volume respectively. There is a lot of scope in the Asia-Pacific market due to the surging demand for transportation fuels in the region. With the emerging technological developments and innovations in the region, the demand for refinery catalysts may further augment at a higher pace.
Currently, the demand for refinery catalysts is increasing in the oil refining industries. The key drivers for increasing demand of refinery catalysts are stringent environmental regulations, rise in demand for energy, and rising consumption for petroleum-based derivatives. Technological developments & innovations and expansions are identified as key strategies to expand the refinery catalysts market. The refinery catalysts industry is moving towards investment in the implementation of technologies to produce new and high-quality products. The companies involved in this market are extensively into research and new product developments. All these factors, along with the growing end-user industry, will continue to drive the demand for refinery catalysts. Complete report is available at http://www.rnrmarketresearch.com/refinery-catalysts-market-by-type-fcc-catalysts-hydrotreating-catalysts-hydrocracking-catalysts-alkylation-catalysts-by-ingredient-zeolites-metals-chemical-compounds-global-trends-foreca-market-report.html .
This study on refinery catalysts market estimates its global demand and market size in terms of value and volume for 2013 and projects the expected demand and also the market size by 2019. As a part of the quantitative analysis, the study segments the global market by types at country level and ingredients at global level with current market estimation and forecast till 2019. The countries covered in the report are the U.S., Canada, Russia, Germany, Italy, Japan, China, India, and Saudi Arabia. The segmentation by type include FCC catalysts, hydrotreating catalysts, hydrocracking catalysts, alkylation catalysts; while on the basis of its ingredients, the segmentation include zeolites, metals, and chemical compounds.
It also includes company profiling and competitive strategies adopted by various refinery catalysts market players including HaldorTopsoe (Denmark), Albemarle Corporation (U.S.), W.R. Grace & Co. (U.S.), BASF SE (Germany), Honeywell international Inc. (U.S.), Axens S.A. (France), China Petroleum & Chemical Corporation (China), Johnson Matthey Plc. (U.K.), Clariant AG (Switzerland). Order a copy of this research at http://www.rnrmarketresearch.com/contacts/purchase?rname=244029 .
Refinery catalyst shave found wide acceptance in the oil refining industry. Steady economic growth, rising environmental concerns and increasing energy consumption remain the key driving forces in the market. On the basis of ingredients, the market of refinery catalysts can be broadly segmented into zeolites, metals, and chemical compounds. Though zeolites is the major ingredient for refinery catalysts and serves majority of the refinery catalysts market, metals is an emerging market and the demand for the same is growing at a high pace.
The report analyzes the global refinery catalysts market trends and forecasts till 2019. The market size has been provided in terms of market volume (KT) and value ($million). The report also identifies prominent players and provides analysis for each player in terms of company overview, financials, products & services offered recent developments, and company strategy. Priced at US$ 4650 for single user PDF, discount on this research report can be requested at http://www.rnrmarketresearch.com/contacts/discount?rname=244029 .
Browse Related Report:
"Emission Control Catalyst Market by Type (Platinum, Palladium, Rhodium and Others), Application (Automotive, Industrial & Others), and Geography – Regional Trends & Forecast to 2019" research report is now available with RnRMarketResearch.com and it says emission control catalyst market was estimated around $8.0 billion in 2013, with the high share of around 60% held by the Europe and Asia-Pacific together. The global emission control catalyst market by value is projected to grow at a CAGR of 10.4% from 2014 to 2019. Companies profiled in this research report are Aerinox INC., Basf Catalysts LLC, Cataler Corporation, Clariant International LTD., Cormetech INC., Corning INCorporated, Dcl International INC., Johnson Matthey PLC, Solvay Sa, and Umicore Sa. Complete report available at http://www.rnrmarketresearch.com/emission-control-catalyst-market-by-type-platinum-palladium-rhodium-and-others-application-automotive-industrial-others-and-geography-regional-trends-forecast-to-2019-market-report.html .
About Us:
RnR Market Research library offers syndicated reports by market research publishers from across the globe. We help you find the most relevant business intelligence from ready-to-buy syndicated market research studies. Not limited to industry reports covering telecommunication, healthcare, pharmaceutical, financial services, energy, technology, real estate, logistics, F&B , media and more, RnR Market Research also offers company data, country profiles, trends, information and analysis on the sector of your interest. (http://www.rnrmarketresearch.com/category ).