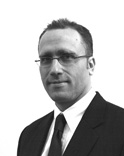 This has been a tremendous period of global growth and expansion into new sectors for The Refinery and this recognition of our innovation is further validation we are on the right path. ~Mark Frein, Partner & CEO
Vancouver, British Columbia (PRWEB) June 04, 2013
PROFIT Magazine today ranked The Refinery Leadership Partners No. 114 on the 25th annual PROFIT 500, the definitive ranking of Canada's Fastest-Growing Companies. Selected for our growth of 599% over the past 5 years, The Refinery proudly accepts this honour in acknowledgment of our great progress during a time of rapid expansion. Our growth is directly attributable to our array of global clients who are as experiential each day in their companies as we are in learning and development.
"To celebrate the 25th anniversary of the Fastest-Growing Companies in Canada the PROFIT 500 has expanded to recognize the entrepreneurial achievements of more than 500 Canadian companies," says Ian Portsmouth, Editor-in-Chief of PROFIT Magazine. "PROFIT is proud to now showcase Canada's forward thinking small business entrepreneurs and honour their talent and innovations."
The Refinery is an international leadership development firm dedicated to innovative and interactive leadership development with a focus on a single, fundamental offering, Total Leadership. The Refinery partners with clients to design and deliver highly-customized leadership development programs for every level of their organization that are aligned to support corporate strategy.
"We are excited to be recognized by PROFIT," says Mark Frein, Partner & CEO of The Refinery. "This has been a tremendous period of global growth and expansion into new sectors for The Refinery and this recognition of our innovation is further validation we are on the right path."
About PROFIT Magazine & PROFITguide.com
PROFIT: Your Guide to Business Success is Canada's preeminent publication dedicated to the management issues and opportunities facing small and mid-sized businesses. For 31 years, Canadian entrepreneurs and senior managers across a vast array of economic sectors have remained loyal to PROFIT because it's a timely and reliable source of actionable information that helps them achieve business success and get the recognition they deserve for generating positive economic and social change. Visit PROFIT online at PROFITguide.com
About The Refinery Leadership Partners
The Refinery Leadership Partners is an international leadership development firm operating throughout the Americas with offices in Canada, United States, Mexico and Chile. The Refinery partners with clients to build leadership capacities throughout the business.
The Refinery provides the full spectrum of core leadership and management competencies, ranging from business acumen to managing people. Each program is custom tailored to the organization to closely align with the client's strategic goals. By providing the appropriate experiences for each level tied to real world challenges, The Refinery is able to develop frontline staff through to executives. The Refinery's work is designed to build development programs centered on practice and learning-while-doing, which provides the most effective learning along with measurable results. Clients report that the work that The Refinery produces creates stronger managers who can translate what they learn into greater organizational performance. See more at: http://www.refineryleadership.com