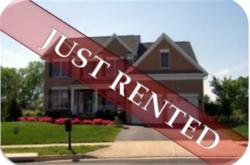 The challenge is to educate property managers that there is a difference in refinishing processes.
Colorado Springs, CO (PRWEB) December 10, 2012
With potential savings of up to 75% over the cost of replacement, surface refinishing makes good sense for property management companies. Miracle Method, the nation's largest surface refinishing company is expanding its marketing program to introduce its highly reliable process to this business category. Whether it is called refinishing, resurfacing or reglazing, they all refer to the process of restoring or upgrading existing porcelain, cultured marble, tile, fiberglass or laminate surface to like new.
"Surface refinishing is not necessarily new to property managers," says Don Dominick, VP Business Development for Miracle Method. "What's new is a proven process that really works and is guaranteed for one year." The challenge, according to Dominick, is to educate property managers that there is a difference in refinishing processes. The standard, according to Dominick, has been historically been pretty marginal and is based purely on the lowest cost, not quality.
Miracle Method's marketing is designed to help property managers understand the differences in the process and learn the questions that need to be asked before hiring a surface refinishing company, such as:
How much should you spend to refinish a bathtub?
You have to do the math. Paying to have the same tube refinished twice over a 12-month period because the tub peeled costs a lot more than having it done right the first time for just a bit more. In addition, if the new finish failed once, it will likely do so again.
Should you hire a refinisher who uses hydrofluoric acid to etch the bathtub?
While "acid-etching" porcelain is a common practice, the biggest concern will be whether the acid is properly neutralized before it is rinsed down the drain. If not properly neutralized, the acid can cause damage to plumbing. Hydrofluoric acid is also dangerous to handle. If that's the process the refinisher uses, make sure they are covered by their own Workman's Compensation policy.
Is there an alternative to acid etching?
A bonding agent, like Miracle Method's non-acid MM-4, has proven to be more reliable, and offer greater durability and longevity to the bathtub refinishing process. It creates a molecular bond between the old and new surfaces. Unlike hydrofluoric acid, bonding agents can be used on fiberglass, acrylic, cultured marble and laminate surfaces to ensure the new coating will stick.
How valuable is a warranty?
A warranty is only as good as the contractor giving the warranty. Be sure to check out the strength and reputation of the contractor! Miracle Method has been in business for over 32 years and has over 125 locations across the country.
Quality refinishing is a craft that requires the proper materials, extensive training and experience to provide consistent, high quality results… and high quality results will save money in the long run. All surface refinishing, however; is not the same and cheaper isn't always better. Like any maintenance "quick fixes," a company will often wind up paying more when the first attempt fails.
Miracle Method has become the preferred refinisher to property managers, homeowners, hotels, hospitals and colleges and universities for over 32 years. To see pictures of Miracle Method's work and to learn more about the company's refinishing process, visit Miracle Method's web site at http://www.miraclemethod.com or call (888) 271-7690.