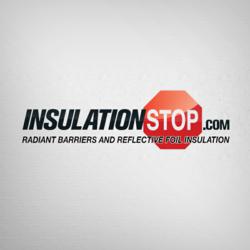 Indianapolis, Indiana (PRWEB) January 30, 2013
Insulation Stop has supplied radiant barrier and reflective foil insulation nationally for over ten years and the addition of a resource pages is a natural progression in an ongoing effort to provide as much information to consumers as possible. Included on this page are links to information from the Department of Energy, National Testing Laboratories, and reports from Universities.
"Many people visit our website for information beyond standard product information. They want to know how insulation works and want to read detailed information from other, independent sources. By compiling a list of relevant information, we can provide a true resource for these folks." stated Nick Semon, owner of Insulation Stop. "Currently, the resource page contains information specific to reflective insulation and its use in residential homes and commercial buildings."
"Many of the reports offered are from studies completed by mechanical engineers at prestigious universities. Oak Ridge National Testing Laboratory, for example has completed many studies concerning reflective foil insulation and this information is listed. There is even information on the first type of reflective insulation offered from the 1930's. If our customers want to know more, it is our obligation to make industry information available to them."
For more information on radiant barrier and reflective foil insulation, please visit InsulationStop.com.
Nick Semon is co-owner of Insulation Stop. They offer individual and bulk orders of U.S. made radiant barrier and reflective bubble foil insulation products for commercial and residential use. The company is committed to offering extensive knowledge on the use and application of its reflective insulation products.