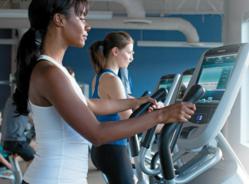 Heineken has joined a long list of well-known international corporations to turn to Health Clubs at Home to equip their office gyms with high-quality fitness machines to help employees stay fit and healthy
(PRWEB UK) 31 January 2012
Health Clubs at Home is fast becoming the go-to fitness equipment company for multi-national corporations who recognise the benefits of offering fitness and health programmes for their employees. Internationally-renowned drinks giant Heineken has become the latest in a line of prestigious companies to ask Health Clubs at Home to kit out their Hereford Cider Mills' corporate gym with the very best refurbished fitness machines, ranging from state-of-the-art Precor treadmills and exercise bikes, to Jordan Olympic weights and Reebok medicine balls.
Health Clubs at Home, specialise in supplying refurbished commercial fitness equipment to both private and business fitness customers through their Gymkit UK brand and has ridden the wave of the rise and rise of corporate fitness centres.
Health Clubs at Home Managing Director, Howard Braband, has been running award-winning health clubs for more than 25 years, and said Heineken is part of a growing number of companies who have identified a direct link between the health and fitness of their staff and productivity in the work place.
'The benefits of exercise for staff are well documented, including reduced absenteeism, improved staff morale and efficiency. Heineken is just the latest in a long line of corporations who have asked us to re-fit their gyms, with treadmills, elliptical cross trainers, rowing machines, exercise bikes, multi-gyms with free weights and dumbells all being common place in many of their fitness rooms.'
Health Clubs at Homes' sister company, Corporate Health Solutions (CHS), offer a consultancy or a full fitness centre management service, working with a wide-ranging list of clients such as Liverpool Victoria, Nationwide, Portman Building Society, Jaguar, the Lawn Tennis Association, to name but a few.
Health Clubs at Home and CHS can offer a full package of equipment supply, delivery, installation and management – no other company offers such a comprehensive range of fitness packages.
Heineken's Hereford staff gym now boasts a whole host of refurbished commercial fitness machines, including the Precor 956i treadmills and 846i exercise bikes.
The Precor 956i is perfect for any busy corporate gym as it is purpose-built with features for durability in high-use environments. Precor has an international reputation for outstanding quality, durability and overall reliability, with all users guaranteed to get the most out of their workouts when using this top of the line commercial model. With a multitude of program options including an incredible speed range of up to 16mph, the 956i offers one of the best shock-absorbing deck systems on the market today, and together with the Precor 846i exercise bikes, Heineken's staff are all set for a full on cardio workout.
On the strength and conditioning side, the addition of the Jordan free weights, rubber inter-locking gym floor mats, a TRX Suspension Trainer, a collection of Bodymax gym balls and the Reebok medicine balls will ensure employees can exercise every part of their body.
The durable Jordan Rubber 2.5 to 50kg dumbbell set consists of 20 pairs of rubber solid end dumbbells in 2.5kg increments from 2.5kg to 50kg on two 10 pair racks, and the quality build guarantees an excellent weight workout every time for stressed out staff.
Health Clubs at Home through their Gymkit UK brand supply all of the other major fitness brands, such as First Degree Fitness Fluid Rowers, Star Trac, Life Fitness and Technogym, with all machines being serviced by a team of experienced and highly skilled engineers, and complete with a full parts and labour warranty.
For more information on how Health Clubs at Home can help kit out your gym, visit http://www.healthclubsathome.com/, or contact Howard Braband on 0808 149 3223 .
###