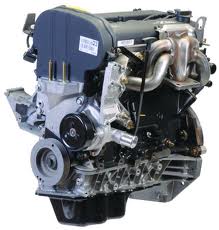 These motors are taken from gently used blocks that are re-certified to a like new condition.
Phoenix, Arizona (PRWEB) May 30, 2013
Ford Motor Company has excelled in automotive development for nearly a century in North America. The engine development has remained consistent and produced many of the popular engine types that are relied upon in vehicles. The Zetec series was the final engine family launched before the Duratec brand was released in the early 2000s. The RemanufacturedEnginesforSale.com company is now selling refurbished Ford 2.0 Zetec engines online at remanufacturedenginesforsale.com/ford/refurbished-ford-20-zetec-engines. These motors are now part of the engine families that are now rebuilt for engine resellers, vehicle owners or mechanics.
Ford used its 2.0 series motors in some of its best-selling vehicles in the past 25 years. The Escort and Focus remain popular vehicles due to the fuel efficient motors inside. Both the Ford and Mercury brands made use of the Zetec series. The replacement engines that are now for sale online are in addition to the Essex, Duratec and Triton families that were announced earlier this year.
This company expansion is now expected to provide the reconditioned motor resources that buyers have difficulty locating offline. These motors are taken from gently used blocks that are re-certified to a like new condition.
The Remanufactured Engines for Sale Co. recently completed its facility upgrades this year. These upgrades in technology, equipment and training have helped to improve each engine built. The addition of dyno testing is now one feature that is available to buyers. The news release published online at http://www.prweb.com/releases/engine-rebuild/engine-rebuilders/prweb10419666.htm was used to promote the new testing that is now available for engine buyers. This company now supplies its engines at a higher quality compared with engines that are not rebuilt and tested using a dynamometer process for gasoline or diesel types.
The Ford engines now introduced can be quoted in price online using the company quote tool. This tool is a 2013 addition to the company website. Users now enter basic data into a customized form online. This form is linked with the company inventory and is able to display prices for in stock motors. The quote delivery method is now the primary way that engine buyers have online to receive prices.
The use of this quote tool has helped to provide faster data to buyers and helps to expedite the actual ordering process. Future upgrades to the system are in the planning stages to help streamline the data that is supplied with every quote request.
About RemanufacturedEnginesforSale.com
The RemanufacturedEnginesforSale.com company supplies reconditioned motors to a range of automotive engine buyers in North America. This company builds its motors from its technologically enhanced facility to provide higher quality output for buyers. The investments into technology and engineering have made it possible for this company to expand its business model. The RemanufacturedEnginesforSale.com company currently supplies its buyers with a 3-year policy for warranty coverage attached with all sales. This protection method and the opportunity to ship engines the same day as ordered have expanded the company volume of engine sales made in this year.