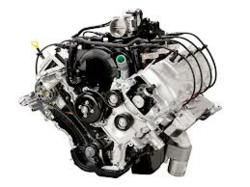 The Zetec, Duratec, Essex, Cologne and Triton engine variants that have been produced in the past three decades are now represented in the online inventory
Portland, Oregon (PRWEB) May 12, 2013
Ford Motor Company is responsible for creating some of the most popular vehicles in the past 30 years in the United States. Names like the F150, Taurus, Fusion, Mustang and Escort remain on the roadways due in part to the engine development. The RebuiltEnginesSale.com company is now selling refurbished Ford engines to buyers online. These motors are OEM engine blocks that have been rebuilt by specialists to provide a better replacement option in cars, sport utility vehicles and pickup trucks. This new inventory can be searched online at http://www.rebuiltenginessale.com/ford/rebuilt-ford-engines.
Ford produces multiple engine types and frequently updates technologies used to provide more reliability and performance to vehicle owners. The four-cylinder, six-cylinder, eight-cylinder and other sizes created by Ford are inserted into vehicles that are distributed worldwide.
The Zetec, Duratec, Essex, Cologne and Triton engine variants that have been produced in the past three decades are now represented in the online inventory of the Rebuilt Engines Sale Co. The additions of these rebuilt motors are expected to help buyers without local distribution resources find a quality motor for a better price online.
The need for engine replacements can be caused by age, deterioration or excessive use. High mileage can also be one factor that could cause premature breakdown or unreliability. The purchase online of replacement engines can be risky for some buyers due to the elimination of warranty protection from some retailers. The entire inventory of refurbished engines that are now sold by the RebuiltEnginesSale.com company receive up to three-years of warranty coverage after engine installations are completed. This time frame is designed to increase performance and assurance for all buyers.
Apart from the warranty upgrades, this company has developed a new way to distribute engine pricing to customers on the Internet. The creation of the online quote system is now helping more engines to be researched and purchased faster compared with offline processing methods. Immediate pricing is now available when this system is used and each price quote is customized for shipment costs and warranty data. The toll-free company number is still available for buyers who prefer to speak with an engine specialist offline.
About RebuiltEnginesSale.com
The RebuiltEnginesSale.com company earned its reputation as a refurbished engines seller by selling exclusively to trade industry buyers. This company has now expanded its sales to the general public and has redesigned its website to be user-friendly to all buyers. The company pricing attached with each engine sale is maintained through distribution relationships with top suppliers. The RebuiltEnginesSale.com company is one of few secondary market sellers providing refurbished engines with up to three years of warranty protection. These extended amounts combined with the same day shipments with each order are helping this company to grow its revenues from engine sales each year.