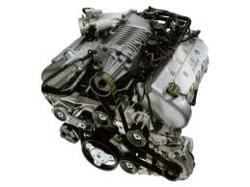 This price change is designed to stay in effect through this year.
Baton Rouge, Louisiana (PRWEB) June 28, 2013
The V8 engine block has remained in production in North America as one of the largest gasoline motor types currently for use in cars, trucks and sport utility vehicles. The RemanufacturedEnginesforSale.com company is now selling refurbished V8 engine inventory for a reduced price online at http://remanufacturedenginesforsale.com/rebuilt/v8-engine-sale.
This price reduction now applies to Ford, Dodge, Chevy and Jeep units that are rebuilt by company experts. This price change is designed to stay in effect through this year.
Automotive production has been advanced with technology and engineering practices in the past 50 years. Horsepower and torque levels have been increased without lowering the fuel mileage for most engines. The demand for better equipped motors for commercial and non-commercial use has helped increase the production of V8 engines in the U.S.
The units that are now reduced in sticker price at the Remanufactured Engines for Sale Co. can be purchased by auto owners or mechanics requiring a better price for a replacement engine.
"The engine markdown for V8 size is offered to showcase our rebuilding skills," a representative from the RemanufacturedEnginesforSale.com company added. The refurbishing of automobile engines is providing more opportunities for vehicle owners to eliminate MSRP pricing from the cost of replacing a motor. "Our website is now able to accept quote requests and other requests for information without requiring a phone call first," the source added.
The types of V8 motors that are now included for online sale are in response to a V6 inventory that has received equal changes this year. Engines from Chevrolet and Ford have recently been entered into the database of engines available.
A news release was announced at http://www.prweb.com/releases/reman-ford-escape-engine/rebuilt-ford-motors/prweb10746212.htm to inform the public of the V6 Duratec Ford engines now for sale online. This growth in the refurbished engines inventory is expected to continue for buyers.
About RemanufacturedEnginesforSale.com
The RemanufacturedEnginesforSale.com company supplies reconditioned motors for U.S. automaker brands from its single warehouse location. This company employs a rebuilding team who is responsible for the quality and output that has helped mold the reputation currently held by this company. Rebuilding work completed prior to customer sale includes warranty coverage and other incentives for buyers. The RemanufacturedEnginesforSale.com company is now able to send engine order shipments on the same day as processed. The expediting of rebuilt engine shipments now comes at no additional cost to consumers.