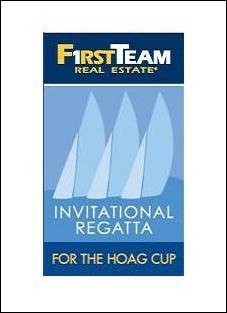 Roy Disney has a long, celebrated history with sailing and has been a champion of the sport in Southern California for many years
Newport Beach, Calif. (Vocus) March 29, 2007
First Team Real Estate Invitational Regatta for the Hoag Cup today announced Roy E. Disney as honorary chairman of this year's event. The collaborative effort between First Team Real Estate, Hoag Hospital Foundation, Newport Harbor Yacht Club and Balboa Yacht Club will bring back the rare sight of many of the world's largest and fastest sailboats racing off the coast of Newport Beach June 8-10, with event proceeds benefiting Hoag Heart and Vascular Institute.
"Roy Disney has a long, celebrated history with sailing and has been a champion of the sport in Southern California for many years," said Jim Madden, regatta chairman. "We are thrilled that Roy is joining us this year as honorary chairman as we bring world-class sailing competition to Newport Beach once again for the benefit of Hoag Heart and Vascular Institute."
Disney will come to the 2007 regatta with more than just the title of honorary chairman -- he returns as the inaugural regatta's Class 1 winner, which he earned with Pyewacket in 2005.
"The First Team Regatta is a world-class event with a great cause at heart," said Roy Disney. "It's a great precursor to the Transpacific Yacht Race, and right here in our own backyard. I am honored and excited to come on board as honorary chairman of this year's event."
Pyewacket, Morning Light, Magnitude 80, Stark Raving Mad III and Rosebud are just a few of sailing's finest racing yachts that will participate in the 2007 regatta. As the facilitating yacht clubs, Newport Harbor Yacht Club and Balboa Yacht Club will provide on-the-water race management for the event. First Team Real Estate is the title sponsor, with major sponsors including Accretive, Bank of America, Fandango, Mellon Bank and MKA Capital.
For more information, visit http://www.firstteamregatta.com.
About Hoag Memorial Hospital Presbyterian
Hoag Memorial Hospital Presbyterian (http://www.hoaghospital.org) is a 511-bed, not-for-profit, acute care hospital located in Newport Beach, Calif. Fully accredited by the Joint Commission on Accreditation of Healthcare Organizations (JCAHO) and designated as a Magnet hospital by the American Nurses Credentialing Center (ANCC), Hoag offers a comprehensive mix of health care services, including Centers of Excellence in cancer, heart and vascular, neurosciences, orthopedics and women's health services. A recent study released by HealthGrades placed Hoag among the top 5% of hospitals in the nation and a recipient of the 2007 Distinguished Hospital Award for Clinical Excellence. National Research Corporation has endorsed Hoag as Orange County's most preferred hospital for the past 10 consecutive years. And for an unprecedented 11 years, residents of Orange County have chosen Hoag as the county's best hospital in a local newspaper survey.
About First Team Real Estate
As the number one independent in California, First Team Real Estate is one of the largest privately held real estate companies in the country. According to the last National Real Estate and Relocation Magazine Power Broker Report, First Team is the #11 independent real estate company in the nation for overall sales. Founded in 1976 with five agents in one office, First Team is now home to over 2,000 sales associates and over 300 employees in 38 offices across the region.
General Media Contact:
Rachel Quizon, Hoag Hospital
949/764-1478
Sailing Media Contact:
Rich Roberts, Press Officer
310/835-2526
# # #