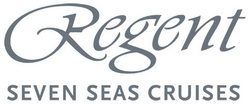 We don't want to merely transport our guests to fascinating parts of the world
Fort Lauderdale (Vocus) September 8, 2008
In a constant effort to provide the very best experiences ashore as Luxury Goes Exploring® around the globe, Regent Seven Seas Cruises offers its discerning guests the expertise and unique perspective of acclaimed Destination Specialists.
"We don't want to merely transport our guests to fascinating parts of the world," said Michael Day, senior director of Entertainment for RSSC. "We want them to return home having gained a deeper knowledge and appreciation of the places they have visited with us. In addition to the comprehensive array of shore excursions and overland tours, we also offer the knowledge and experience of our uniquely qualified Destination Specialists," he added.
Terry Breen, a cultural anthropologist by training, prefers the title of "storyteller." Through a series of fascinating audio visual shows offered throughout her cruises, she truly brings the destinations to life. Terry is also a distinguished author both in print and online. Her areas of expertise for RSSC guests are Central and South America, Alaska and the Pacific.
Sandra Bowern is a presenter, researcher, travel writer and fine arts graduate. She incorporates hundreds of visual images, music and film clips into each of her lively presentations to offer a comprehensive overview of the history, politics and culture of each destination. Sandra is the author of several travel books and is a regular contributor to several international magazines. Her current area of expertise for RSSC guests is Europe.
John Tabbutt-McCarthy has been presenting travel and history lectures at sea - and ashore in museums - for the past sixteen years. A graduate of the United States Merchant Marine Academy at King's Point, New York where he studied Nautical Science and Ocean Liner History, John has lived all over the world. Fittingly, John will be sharing his wealth of knowledge aboard Seven Seas Voyager's World Cruise in 2009.
Captain Ira Feldman is uniquely qualified in the field of marine navigation. In addition to being a licensed Captain with the US Merchant Marine Service for the past 20 years, Captain Feldman has also taught Navigation and Seamanship with the US Coast Guard and US Navy, and is currently a Clinical Professor at the Illinois Institute of Technology in Chicago. His lectures on marine navigation add a fascinating dimension to the enrichment program of any RSSC cruise.
Regent-Provided Headsets Prove Popular
Regent Seven Seas Cruises also announced that the personal wireless headsets that have been offered on select tours from RSSC ships since June have been a huge success. The headsets, included in the cost of the tours and provided on board, allow guests to clearly follow the commentary of the knowledgeable local tour guide, while still allowing for an appreciation of the ambient sounds of the site being visited. Sample tours where the headsets are offered include a Vatican City and Rome Orientation, a Cape Town and Table Mountain tour, a tour of Rio de Janeiro and its Favelas; and a Sydney Harbour Cruise. Guest approval of the headsets has been so positive that they will soon be offered fleet-wide on over two hundred tours around the world.
For further details on Regent Seven Seas Cruises, visit http://www.RSSC.com
About Regent Seven Seas Cruises - Regent Seven Seas, a Prestige Cruise Holdings company, operates a fleet of medium-sized luxury cruise ships that visit over 300 ports on all seven continents, including Antarctica. RSSC is consistently rated among the world's top three cruise lines by readers of luxury travel magazines. Travel professionals worldwide voted RSSC the "World's Best Luxury Cruise Line" for the fourth consecutive year as part of the 2007 Travel Weekly Awards and readers of Condé Nast Traveler magazine voted RSSC "World's Best Small-Ship Cruise Line" in 2007. For further information, contact Regent Seven Seas Cruises, 1000 Corporate Drive, Suite 500, Fort Lauderdale, Florida, 33334. For brochures, call toll-free (866) 284-4079; for reservation information call toll-free (800) 285-1835; or visit http://www.RSSC.com
About Prestige Cruise Holdings - Prestige Cruise Holdings (PCH) is a subsidiary of Apollo Management L.P. and the parent corporation of Regent Seven Seas Cruises and Oceania Cruises. Formed in 2007 to manage select assets in Apollo Management's cruise investment portfolio, PCH is led by Chairman and Chief Executive Officer Frank J. Del Rio, the founder of Oceania Cruises. PCH is the market leader in the Upper Premium and Luxury segments of the cruise industry with more than 4,450 berths between the Regent Seven Seas and Oceania Cruises brands, a number the company expects will grow to more than 6,700 berths by 2011.
For Information Contact:
Andrew Poulton
Regent Seven Seas Cruises
(800) 477-7500, ext 7377
Or (954) 940 7377 direct
apoulton@RSSC.com
###