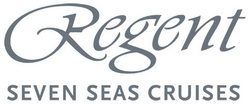 World's Best Small-Ship Cruise Line
Fort Lauderdale, FL (Vocus) September 15, 2008
Regent Seven Seas Cruises announced that it will invest approximately $40 million dollars to implement an extensive refurbishment and enhancement of the line's all-suite vessels: Seven Seas Voyager®, Seven Seas Mariner®, and Seven Seas Navigator®. This investment is in addition to the $20 million that was spent on the fleet over the past two years as the line re-branded under the Regent moniker.
"I am delighted to make this announcement as we are not only refurbishing the ships, we are adding many new luxury features that will enhance the guest experience," said Mark Conroy, President of Regent Seven Seas Cruises. "This comprehensive enhancement program will see each of the ships emerge essentially brand new and positions our fleet as the standard-bearer in the luxury cruise category," he added.
The refurbishments will commence in December 2008 with the dry-dock of Seven Seas Voyager, followed by Seven Seas Mariner in January 2009, and Seven Seas Navigator in the first half of 2010, and result in a new look that is fresh, elegant and luxurious yet retains the familial warmth and charm for which Regent Seven Seas Cruises is lauded.
In addition to the scheduled technical work, almost every area of the ships will be refurbished, with public rooms being substantially re-designed with new furniture, using sumptuous materials like imported leathers, suede, and mahogany, along with warm color schemes and rich fabrics offset by lustrous marble and granite accents. The renowned marine architectural firm of Yran and Storbraaten of Oslo, Norway, is overseeing the design work along with Regent Seven Seas Cruises' Vessel Operations team. Seven Seas Voyager and Seven Seas Mariner will be refurbished at the Grand Bahama shipyard in Freeport, Bahamas. Final details and the location of Seven Seas Navigator's 2010 dry dock will be announced at a later date.
Highlights of the refurbishment program for Seven Seas Voyager and Seven Seas Mariner include:

The creation of a new alternative dining concept and venue - a steakhouse named Prime Seven -that will replace the current Indochine-menu Latitudes restaurants
The re-design of lounges and public rooms to create more spacious areas for relaxation
The creation of elegant new lounge and dining areas around the Pool Grill
New carpeting, wallpaper, upholstery, light fixtures, and drapes in most public areas and guest suite accommodations
More casual dining options with the addition of pizza ovens and ice-cream bars
The creation of an extended coffee and snack bar area on Seven Seas Voyager, similar to the very popular Coffee Connection on Seven Seas Mariner
"This significant investment not only demonstrates our commitment to our guests and the bright future of the Regent Seven Seas Cruises brand, it elevates the experience to new heights and provides a glimpse of what the future holds," stated Frank Del Rio, Chairman of Prestige Cruise Holdings, RSSC's parent company.
The refurbishment and product enhancements are the result of extensive feedback from RSSC's loyal guest base - through comment cards, personal interaction between the line's management and the guests in regular "town hall" meetings or through the online community.
"Mark and I spent a good deal of time on the ships this past spring speaking with our guests and travel agent partners and I trust they will be as elated with the fruits of this labor as we are," added Del Rio.
For further details of Regent Seven Seas Cruises, visit http://www.RSSC.com .
About Regent Seven Seas Cruises - Regent Seven Seas, a Prestige Cruise Holdings company, operates a fleet of medium-sized luxury cruise ships that visit over 300 ports on all seven continents, including Antarctica. RSSC is consistently rated among the world's top three cruise lines by readers of luxury travel magazines. Travel professionals worldwide voted RSSC the "World's Best Luxury Cruise Line" for the fourth consecutive year as part of the 2007 Travel Weekly Awards and readers of Condé Nast Traveler magazine voted RSSC "World's Best Small-Ship Cruise Line" in 2007. For further information, contact Regent Seven Seas Cruises, 1000 Corporate Drive, Suite 500, Fort Lauderdale, Florida, 33334. For brochures, call toll-free (866) 284-4079; for reservation information call toll-free (800) 285-1835; or visit http://www.RSSC.com .
About Prestige Cruise Holdings - Prestige Cruise Holdings (PCH) is a subsidiary of Apollo Management L.P. and the parent corporation of Regent Seven Seas Cruises and Oceania Cruises. Formed in 2007 to manage select assets in Apollo Management's cruise investment portfolio, PCH is led by Chairman and Chief Executive Officer Frank J. Del Rio, the founder of Oceania Cruises. PCH is the market leader in the Upper Premium and Luxury segments of the cruise industry with more than 4,450 berths between the Regent Seven Seas and Oceania Cruises brands, a number the company expects will grow to more than 6,700 berths by 2011.
For Information Contact:
Andrew Poulton
Regent Seven Seas Cruises
(800) 477-7500, ext 7377
Or (954) 940 7377 direct
apoulton @ RSSC.com
# # #