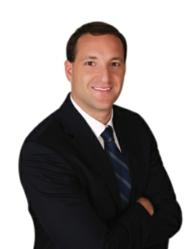 There's a reason Austin has been voted a best place to live by numerous sources - the city's prospects are nothing but bright, and I like being able to share that news with anyone interested in moving here or starting an Austin home search."
Austin, TX (PRWEB) January 19, 2012
Austin real estate market statistics have been published online by luxury home leader Regent Property Group, with good news to share in a still slumped economy. Austin has been ranked one of the best cities in the US to live in, a title bestowed because of jobs, earnings, performance, and overall enjoyability.
Austin's single-family housing market improved in 2011 over 2010, with an 8.5% increase in the number of single-family homes sold and a 1.4% increase in the median sold price. Austin showed even better statistics during December 2011 compared to December 2010 with an 8.7% increase in the median sold price, 13.5% decrease in the time it took to sell, and a 9.6% increase in homes pending sale. When comparing the year 2011 with the year 2007 – just before the recession took a hit on the housing market in Austin – sold prices were up 5.3%, with the number of homes sold down 19.7% in 2011 compared to 2007. For Austinites, this means prices and sales volume are improving in Austin while the number of homes sold is still quite a bit lower than the peak of the market in 2007.
Regent Property Group also provides an assessment of the relationship between the Austin job market and the housing market, noting that job growth has contributed to the improving market in Austin. The Austin unemployment rate during November 2011 showed a significant decrease from the previous year at 6.6% compared to 7.1% in November 2010.
In terms of home sales, there were 8,693 single-family homes sold within the Austin city limits with a median sold price of $119.51 per square foot (248,500) and averaging 71 days on the market. During 2010, there were 8,011 homes sold with a median sold price of $120 per square foot ($245,000), and averaging 67 days on the market. During 2007, there were 10,831 homes sold with a median sold price of $120.03 per square foot ($236,000), and averaging 47 days on the market.
"There's a reason Austin has been voted a best place to live by numerous sources," said Regent agent Brian Talley. "The city's prospects are nothing but bright, and I like being able to share that news with anyone interested in moving here or starting an Austin home search."
About Regent Property Group:
Brian Talley is the founder of Regent Property Group. During 2011, Brian was the #11 top selling agent (#9 if including off-MLS properties) for total dollar volume sold out of over 5,000 REALTORS® in the greater Austin area. Over the past four years, Talley has been a top producer, closing multi-million dollars' worth of transactions for homes located all over Austin. Talley has been active in real estate since 1998 when he began his career working in retail development, sales, and marketing. He formed Regent Property Group to serve the needs of Austin's residential real estate clients, helping people buy and sell luxury homes. Contact Regent Property Group today at 512-554-9714.
###