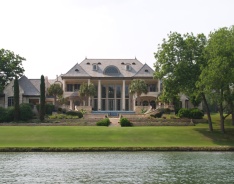 Austin has bounded back from its own mild down cycle with a roar and is poised for an even stronger 2013.
Austin, Texas (PRWEB) December 21, 2012
Based on early December numbers, year-to-date Austin, Texas has experienced a 16.84% increase in homes sold, a 5.44% increase in sold prices, and a 25.71% decrease in days on the market, said Regent Property Group Founder Brian Talley. The median sold price for Austin homes for sale now equals $125.60 per square foot, for a median price of $261,500, and homes are averaging 52 days on the market.
"We are set for an incredibly strong close to the 2012 Austin real estate market," said Talley. "Austin has bounded back from its own mild down cycle with a roar and is poised for an even stronger 2013. Coupled with low interest rates, these strong sales showings are good all around for the local real estate industry and the local economy."
At play is a strong local unemployment rate. The Austin unemployment rate (including Austin-Round Rock-San Marcos) reduced slightly from 5.4% in September 2012 to 5.3% in October 2012.
Available home inventory in Austin is very low, with a 30.86% decrease in available properties compared to this time last year. Additionally, November 2012 compared to November 2011 resulted in a 15.66% increase in homes sold and a 10.09% increase in median sold prices.
It is this low inventory mixed with momentum for Austin's desirability as a place to live and invest that is helping prices and demand for existing homes increase. "Austin's thriving economy and its quality of life are driving forces behind these strong numbers in real estate home sales. It's exciting to see how Austin will continue to develop over these next years. Certainly all indications are positive."
Regent Property Group was founded by Brian Talley. He is ranked among the top 1% of selling agents out of the 5,313 Austin Board of REALTORS® members and is a personal top producer, closing multi-million dollars of transactions for homes located all over Austin, in areas such as Lake Austin, Eanes ISD, Westlake, downtown, and more. During 2011, Brian was the #11 top selling agent (#9 if including off-MLS properties) for total dollar volume sold in the greater Austin area. Talley, a 5th generation Texan, has been active in real estate since 1998 where he began his career working in retail development, sales, and marketing. Talley formed Regent Property Group to serve the needs of Austin's residential real estate clients, helping people buy and sell luxury homes in the greater Austin area. Contact: info (at) regentpg (dot) com.