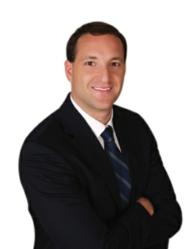 We are thankful for the swift recovery in Austin, as it means more people able to work, more people able to stay in their homes, and more people able to advance in homeownership, making upgrading to an Austin luxury home much easier."
Austin, Texas (PRWEB) May 26, 2012
Regent Property Group Founder Brian Talley reports increased internal pressure on the Austin real estate market, as improving conditions across numerous economic sectors support continued upward mobility options for homeowners and real estate investors, particularly with Austin luxury homes. The Austin Business Journal's annual report, On Numbers, highlights a rapidly improving Austin job market, stating that 13,200 jobs were added last year. This ranks Austin as No. 17 on a list of best private-sector job gains in 2011, which comes as little surprise following statistics that placed Austin in the top three job markets to have made full recoveries following the recession, and the number one spot in strongest local economies in southern markets.
Texas continues to post the biggest employment gains across America, with Houston ranking No. 1 and Dallas-Fort Worth a close second. "Austin's size makes it difficult to beat out larger cities like Houston and Dallas," Austin REALTOR® Brian Talley said, "but its smaller size is part of the charm that attracts strong employment pools and businesses." Austin's compact size for a large city is highlighted by pockets of beautiful neighborhoods, like Barton Creek and River Place, woven between business and entertainment districts, making life in Austin more enjoyable, and thus more enticing for both employers and employees.
The Business Journal used preliminary data from the U.S. Bureau of Labor Statistics to estimate 2011's private-sector employment totals for the nation's 100 biggest metro areas, which also include New York and Los Angeles. The 2011 figures hint at a broad-based recovery, with 87 of the 100 markets adding private-sector jobs last year.
"A national economic recovery will be beneficial for housing markets everywhere," Talley said, "but right now we are thankful for the swift recovery in Austin, as it means more people able to work, more people able to stay in their homes, and more people able to advance in homeownership, making upgrading to an Austin luxury home much easier."
About Regent Property Group:
Brian Talley is the founder and owner of Regent Property Group. He is a 5th generation Texan who has been active in Austin real estate since 1998. During 2011, Brian was the #11 top selling agent for total dollar volume sold out of over 5,000 REALTORS® in the greater Austin area. During 2008, 2009, 2010, and 2011 Brian was a top producer, closing multi-million dollars' worth of residential Austin real estate purchase and sales transactions for homes located all over the greater Austin area, such as Lake Austin, Eanes ISD, Westlake, downtown, and more. He formed Regent Property Group to serve the needs of Austin's residential real estate clients, helping people buy and sell luxury homes in the greater Austin area. Contact Regent Property Group today at 512-554-9714.