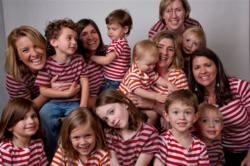 "With a burgeoning interest in Austin and a growing population, a blog is an excellent way to communicate the constant activity and joys of living here, while supporting the people and businesses that make it such a wonderful city."
Austin, Texas (PRWEB) September 26, 2011
The Austin real estate experts at Regent Property Group have joined the blogging community with the Regent Property Group blog, informing readers about the best local businesses, events, organizations, and attractions - plus information about Austin neighborhoods and real estate.
Austinites love their city and love to write, talk, and blog about what goes on within the Austin city limits. As such, the blog covers a broad scope of Austin-centric news, ranging from home equity information to mortgage rates to new pizza restaurants. Regent Property Group founder Brian Talley has produced and assembled a collection of articles with information useful to both the Austin transplant and the seasoned Austin local. Both candid and honest, Talley examines Austin's real estate market statistics as well as the city's unemployment rates with microscopic precision on an ongoing basis. Homeowners can use this information to help assess the value of their property and make informed decisions about their next steps in homeownership and property investment.
Austinites may rely on the blog to think about where they will settle their feet at the end of the night, but they also can check the blog when planning a night on the town. The Go Local Austin section of the blog highlights home grown eateries, shows, boutiques, art, and entrepreneurial enterprises, like spotlights on new and popular fan apparel businesses: stripedshirt and IceTee. The At Home in Austin category features updates on local occurrences, including the recent Texas Parks & Wildlife grant bestowed on Lady Bird Lake, which will fund trail improvements and renovations - exciting news for anyone who enjoys Austin's outdoor green spaces.
"Austin has too many great things to tell people in one conversation," says Talley. "With a burgeoning interest in Austin and a growing population, a blog is an excellent way to communicate the constant activity and joys of living here, while supporting the people and businesses that make it such a wonderful city."
The blog also can help anyone starting the process of an Austin home search, as the articles include detailed advice and news on the Austin housing market, and match events and sites with nearby Austin residential neighborhoods.
About Regent Property Group LLC
While working for a Fortune 100 firm as a Vice President of Global Real Estate and Facilities, Brian Talley noticed the deficiency of highly experienced and trained corporate and commercial real estate executives serving the residential real estate industry. Realizing there was a need to be filled, Talley left the Fortune 100 firm and formed Regent Property Group, which helps clients buy and sell luxury homes in the greater Austin area. Talley is experienced with facilitating multi-million dollar home purchases, and he appreciates the discriminating needs of luxury home buyers. Brian continually is a top-tier Realtor® and performed in the top 2% of selling agents in the greater Austin area during 2010 in terms of dollar volume sold and number of homes sold.
###