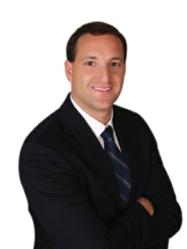 "Circle C is a wonderful neighborhood in Southwest Austin, with excellent natural resources, modern conveniences, and highly-rated schools," says Regent Property Group Founder Brian Talley.
Austin, TX (PRWEB) October 19, 2011
Regent Property Group has created a new home on the internet for Circle C Homes, a website meant to aid home buyers and home sellers in their Austin home search. Prospective real estate clients can find help in searching for a property tailored to their specific needs as well as find help in assessing the value of their current property from the expert Regent Property Group team.
Circle C is a large master-planned community in Southwest Austin. Circle C saw its first homes built in 1987 and now contains more than 3,700 homes. Circle C is made up of several subdivisions that share amenities, a vast network of trails and sidewalks for joggers and bikers, and a convenient proximity to downtown Austin, which is only nine miles away. The subdivisions that comprise Circle C Homes include Alta Mira, Circle C on the Park, Circle C Ranch, Fairway Estates, Hielscher, Park West at Circle C, Somerset Estates, and Vintage Place. Home prices range from $200,000 to $500,000, providing a wide girth for a variety of budgets.
The Circle C Homeowner's Association helps contribute to the maintained beauty of the neighborhood, which is complemented by the array of amenities available to residents. Activities include the Circle C Swim Center, two parks with playscapes at Wildflower Park and Vintage Place, the Circle C Ranch Metropolitan Park on Slaughter Creek, the Slaughter Creek Trail, the nearby Veloway, the Grey Rock Golf Club, the Circle C Tennis Club, and a new community center being planned with a pool and community center.
The Circle C Homes website lists nearby retail stores and restaurants so potential home buyers can get a clear sense of what living in the neighborhood would be like and demonstrates the convenience of the homes' location. Nearby Escarpment Village contains a large HEB grocery store, an ice cream parlor, restaurants, coffee shops, tanning, skin, and hair salons, pet stores, veterinary clinics, bank branches, and a new Alamo Drafthouse Cinema is under construction.
Brian Talley, founder and real estate broker of Regent Property Group, is the ideal Realtor® for selling homes in Circle C, as he lives and works in southwest Austin. Being a resident of the area further contributes to his expertise in the Circle C neighborhood and surrounding areas. As a top producer during 2008, 2009, and 2010, Brian outperformed 99% of other selling agents and consistently receives rave testimonials from satisfied clients. For example, Terry and Terra Tisdale said Brian's "help was awesome. Not overbearing, being available in timely fashions and having a wealth of knowledge that we as newcomers to the area didn't have."
If you are interested in starting a new Austin home search or assessing the value of your current property, visit the new Circle C website to start your inquiry with help from a top Austin realtor.
About Regent Property Group LLC
While working for a Fortune 100 firm as a Vice President of Global Real Estate and Facilities, Brian Talley noticed the deficiency of highly experienced and trained corporate and commercial real estate executives serving the residential real estate industry. Realizing there was a need to be filled, Talley left the Fortune 100 firm and formed Regent Property Group, which helps clients buy and sell homes in the greater Austin area. Talley is experienced with facilitating multi-million dollar home purchases, and he appreciates the discriminating needs of luxury home buyers. Brian continually is a top-tier Realtor® and performed in the top 2% of selling agents in the greater Austin area during 2010 in terms of dollar volume sold and number of homes sold.
###