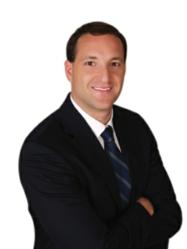 The salary range for most of those companies puts their employees in comfortable homes in popular areas of town like the Avery Ranch neighborhood or Eanes ISD."
Austin, Texas (PRWEB) May 09, 2012
Austin REALTORS at Regent Property Group know the importance of keeping tabs on economic, civic, government, and business news in Austin. Fluctuations in the job market have a direct impact on the demand for housing, and Austin's in-flux state has it swelling by 6% every year. This growth caught the attention of Forbes, and they ranked Austin as the #1 Fastest Growing City in America.
The Forbes article details multiple metropolises throughout America so Regent Property Group founder Brian Talley synthesized the information to report on the statistics pertinent to Austin on the Regent Property Group blog. The presence of multiple, substantial companies in Austin like Apple, Whole Foods, Progressive Insurance, Dell, and Samsung all contribute to the city's powerhouse economy. Inclusion of the state capital and the University of Texas further expand the variety of jobs that assist in growing the city both geographically and economically.
"The median home price for Austin is only about $225,000," Talley said. "This makes sense in light of all the tech industry present in Austin; the salary range for most of those companies puts their employees in comfortable homes in popular areas of town like the Avery Ranch neighborhood or Eanes ISD."
Talley continues to explain how Texas' lack of a state income tax and the land surrounding the city of Austin that can absorb an expansion of the populace lend themselves to the success of Austin's growth. The Texas state and local government's penchant for business-friendly policy also aids in encouraging businesses to locate their offices within Austin city limits, hiring residents and bringing in new ones who put positive pressure on the housing market upon arrival. The predictions of Moody's Analytics don't indicate a slow-down in the growth any time soon, and once the new business campuses, such as Apple's Austin campus, are fully established, the pay-out to residents likely will continue in terms of economic prosperity.
About Regent Property Group:
Brian Talley is the founder and owner of Regent Property Group. He is a 5th generation Texan who has been active in Austin real estate since 1998. During 2011, Brian was the #11 top selling agent for total dollar volume sold out of over 5,000 REALTORS® in the greater Austin area. During 2008, 2009, 2010, and 2011 Brian was a top producer, closing multi-million dollars' worth of residential Austin real estate purchase and sales transactions for homes located all over the greater Austin area, such as Lake Austin, Eanes ISD, Westlake, downtown, and more. He formed Regent Property Group to serve the needs of Austin's residential real estate clients, helping people buy and sell luxury homes in the greater Austin area. Contact Regent Property Group today at 512-554-9714.