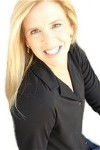 "I go beyond MLS. I'm good at digging for cool, interesting properties ... I will do whatever it takes to find the perfect home for my clients," says Lawley.
Austin, Texas (PRWEB) December 07, 2011
Local Austin real estate firm and resident luxury property experts, Regent Property Group, has expanded its group of agents with the acquisition of Kay Lawley, a highly professional and respected agent who will assist Regent with its growing client base.
Regent Property Group Founder Brian Talley said he values Lawley's deep experience with luxury homes and central Austin – and her expertise in the popular Tarrytown area. "We are excited to welcome Kay to our team. She exudes professionalism and inspires trust. Added to her deep roots in Austin, she will be an esteemed agent at Regent, and clients should be assured that this addition further serves Regent Property Group to continue providing the best real estate services in Austin."
Kay Lawley has called Austin home since 1985 and has been a licensed real estate agent in the city for over seven years, consistently winning awards as a top producer. Her primary focus of expertise includes central Austin, its surrounding neighborhoods, and the luxury properties situated on and around Lake Austin. Her reputation as a top salesperson has been earned through transacting multi-million dollars in sales each year. Lawley credits her success to both a background in high-stakes sales and a sound intuition, saying, "I know when I walk in a house if it's the one."
Finding "the one" for a client can be a difficult task, but she brings to Regent Property Group a honed knack for finding unique properties that fit her clients' needs. "I go beyond MLS. I'm good at digging for cool, interesting properties … I will do whatever it takes to find the perfect home for my clients."
Lawley's reputation in real estate for her honest opinions, hardworking nature, and steadfast approach to doing what is right for clients helped earn her invitation to join the Regent family. Regent Property Group values agents who go above and beyond the average protocol by working with clients through the negotiation process, the inspection, the closing, and all the details throughout what can be a complicated process. Lawley, like all Regent agents, gives "the same attention and energy to a client looking for a $100k condo as to the high-profile clients searching for multi-million dollar properties. I want to find the right fit for all of them." Her referrals and repeat clients are indicative of her skills at both finding the right fit and making the purchasing process smooth and easy.
Regent Property Group is proud to add Lawley to its team of Austin realtors. Potential new clients may start a new Austin home search by visiting the Regent Property Group website.
About Regent Property Group
Regent Property Group was founded by Brian Talley. He is ranked among the top 1% of selling agents out of the 5,313 Austin Board of REALTOR® members. For the past four years, Talley has been a top producer, closing multi-million dollars' worth of transactions for homes located all over Austin. Talley has been active in real estate since 1998, when he began his career working in retail development, sales, and marketing. He formed Regent Property Group to serve the needs of Austin's residential real estate clients, helping people buy and sell homes in the greater Austin area. To learn more about Austin luxury homes, contact Regent Property Group at 512-554-9714.
###