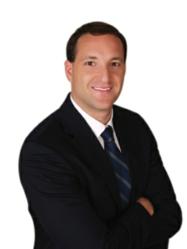 If you believe in the adage, 'Buy low, sell high,' then this likely is a once-in-a-lifetime opportunity to capitalize on maximum profits.
Austin, Texas (PRWEB) December 16, 2011
The National Association of REALTORS® recently admitted that it has been reporting incorrect figures for home sales every month since January 2007 and that it will revise the numbers downward, revealing them beginning next Wednesday, December 21. This means that on a national level, the housing market crash was even worse than realized. "It's important for people not to panic over this revision," says Regent Property Group Founder and Austin REALTOR® Brian Talley.
"The numbers may be lower, and even significantly lower, than we were led to believe, but we've already felt the effects of those numbers on a national economic level. The reality existed regardless of what the numbers were perceived to be."
He says it is important for homeowners and investors to consider their own area's real estate health more than the national level. Demonstrating this, he says the numbers for his Regent Property Group have grown substantially over the last couple of years, even within the Austin luxury home market and even within a down-turned national market. He says an Austin home search reveals a fairly stable and upwardly trending environment, evidenced by reliable Austin real estate statistics.
"Austin, Texas real estate, for example, remains a viable and attractive market. Investors want to invest where there are jobs and a high quality of life, and Austin has both. Plus, investors and homeowners nationwide are buoyed by record-low interest rates and smaller entry-level prices. If you believe in the adage, 'Buy low, sell high,' then this likely is a once-in-a-lifetime opportunity to capitalize on maximum profits."
The downgrade in numbers of homes sold is likely due to double counting, and the revelation of how significant a miscalculation there has been may prove to be historical. Regardless of the initial response in the financial markets, however, Talley says it's important to remember that most real estate purchases and investments are longer term.
"In the housing market, it's not what prices do in one day or in one week, it's how they maintain and grow over the months and years. Look to your area real estate market for signs of how this will affect your potential investments - and remember that many areas around the country remain strong. In both weak and strong environments, there are always good investments to be made."
About Regent Property Group
Brian Talley is the founder and owner of Regent Property Group. He is ranked among the top 1% of selling agents out of the 5,313 Austin Board of REALTOR® members. Over the past four years, Talley has been a top producer closing multi-million dollars' worth of transactions for homes located all over Austin. Talley has been active in real estate since 1998 where he began his career working in retail development, sales, and marketing. He formed Regent Property Group to serve the needs of Austin's residential real estate clients, helping people buy and sell luxury homes in Austin area. Contact Regent Property Group today at 512-554-9714.
###