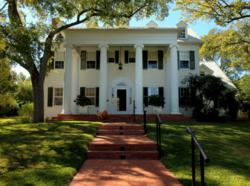 Tarrytown is one of Austin's most desirable neighborhoods because of its location, history, charm, and beauty.
Austin, Texas (PRWEB) August 29, 2012
Regent Property Group of Austin has created a new Tarrytown Austin website showcasing the historic Austin neighborhood, with detailed descriptions, photos, and links to all current MLS listings of available homes, including its eclectic mix of modern and historical Austin luxury homes. Tarrytown, with houses priced from $400,000 to over $1,400,000, was established in 1915 and has been known for decades for its urban oak forest. Located west of downtown Austin, the neighborhood is a short walk to Town Lake and other central Austin highlights. The new website highlights all of the charms of the popular neighborhood, where the first homes were built in the late 1880's.
"Tarrytown is one of Austin's most desirable neighborhoods because of its location, history, charm, and beauty," explains Austin REALTOR® and Regent Property Group founder Brian Talley.
Many homes in Tarrytown are historic, but most of the older homes have been remodeled, and many new and modern style homes neighbor examples of traditional home architecture. Because of its central location, Tarrytown amenities are plentiful, and include Reed Park, the Mayfield Preserve, the Tarrytown Lions Municipal Golf Course, and Deep Eddy Pool. The close proximity to Town Lake also makes for easy access to the ten mile jogging and bicycle trail, as well as rowing and paddling facilities.
The new website describes the ease of travel from home to work or play from Tarrytown, letting homebuyers know their multiple commuting options. Bordered by West 35th Street to the north, Enfield Road to the south, MoPac to the east, and Lake Austin on the west, living in Tarrytown makes commuting to and from north, south, or central Austin easy. The site also describes the types of homes available, which range in size to suit any lifestyle, including smaller, early-twentieth century cottages to larger, to fully updated modern Austin luxury estates.
If you are interested in learning more about the Tarrytown neighborhood, would like help learning the current market value of your Austin property, or are interested in other Austin homes for sale, stop by the newest addition to the Regent Property Group family of websites for a host of information backed by years of professional experience.
About Regent Property Group:
Brian Talley is the founder and owner of Regent Property Group. He is ranked among the top 1% of selling agents out of the 5,313 Austin Board of REALTORS® members. Over the past four years, Talley has been a top producer closing multi-million dollars of transactions for homes located all over Austin. Talley has been active in real estate since 1998 where he began his career working in retail development, sales, and marketing. He formed Regent Property Group to serve the needs of Austin's residential real estate clients, helping people buy and sell luxury homes in the greater Austin area.