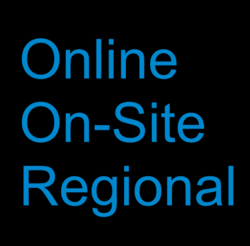 The absolute best way to learn LabVIEW is to get someone in the classroom for the discussion and mentored guidance, and then send them on their way with the online course to grow and expand upon.
Austin, TX (PRWEB) March 01, 2012
Sixclear, an Austin LabVIEW training and development company, rolls out instructor-led, regional courses with open enrollment starting in April.
Sixclear began offering LabVIEW training over two years ago with the Sixclear LabVIEW Fundamentals course online. The course is still delivered entirely online through a series of video lectures, exercises, and solution videos performed at the learner's pace.
"Feedback on the course quality was exceptional," reports Brian Spears, head of Sixclear LabVIEW instruction. "It wasn't long before we were receiving requests to deliver the curriculum on-site at companies' facilities."
Spears continues that Sixclear management soon realized the benefit of offering both modes of training together. "A week to learn LabVIEW is like a week to learn the guitar. You can walk out strumming some nice chords but you'll hardly be welcome anywhere onstage here in the Live Music Capitol of the World," Spears explains, referring to Austin, Texas.
"We soon realized that the absolute best way for someone to learn LabVIEW was to get them in the classroom for the discussion and mentored guidance, and then send them on their way with the online course to grow and expand upon over the coming months," Spears concludes.
However, many of Sixclear's potential customers were unable to take advantage of this bundle as they didn't work in companies with enough need to simultaneously train several students, explains Jassem Shahrani, Sixclear President. "The obvious solution is to launch these regional LabVIEW courses at a location we secure. Any student can attend the week-long course and then bundle in the online course to secure their training investment."
In April, Sixclear's first regional course will be held where they are headquartered in Austin, Texas. Then in May, the course will be offered in Madison, Wisconsin, and in June in the San Francisco Bay Area. More information can be found at sixclear.com/regionals. Suggestions for locations can be made by contacting Sixclear.
When asked whether on-site LabVIEW programming courses would continue, Spears replied, "Absolutely, the on-site offering is customizable to the fondest wishes of our customer. We once had a customer ask us to transcribe the entire course onto baked Sumerian tablets and lecture in a burlap toga. We thought that was excessive, but yea we did it. That's something you just can't get in a regional course, and why would you want to?"
Shahrani adds, "And of course, for anyone who wants the full LabVIEW training curriculum to learn at their convenience at the industry's lowest price, the online course is still your best bet."
Regional course scheduling can be accessed at sixclear.com/regionals.
About Sixclear
Sixclear sometimes makes jokes, and playfulness in press releases should not detract with the utter seriousness with which Sixclear addresses LabVIEW.
Sixclear is an Austin, Texas based LabVIEW instruction and development firm with products and services ranging from professional online and on-site LabVIEW courses, to configurable data acquisition and instrument control software solutions, custom development, integration, and consulting services. Sixclear has the only comprehensive, modern online-onsite LabVIEW curriculum combination in the world. Visit sixclear.com for more information.
###