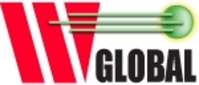 Scottsdale, AZ (PRWEB) March 12, 2009
As economic conditions leave consumers searching for ways to save time and money, W-Global has implemented a wide range of significant product upgrades and service enhancements. These improvements include upgrades for businesses looking to stretch their ecommerce dollars and individuals in need of additional disk space within their hosting accounts.
As more and more people look to create or bolster their online presence, W-Global is expanding Web site building services too. For people who want to have their site developed without investing lots of time or money, W-Global has introduced Create-it-for-me Web sites for those who want an informational site to target customers.
We provide you with:
Your own Web site consultant to guide you through every step of the process
Your own personalized dream Web site design
All the copy you need to get started -- you provide additional copy when you're ready
Monthly updates to keep your site and content fresh and up-to-date
Hosting with 99.9% guaranteed uptime and 24/7 support, your site is always up and running
W-Global also introduced an Unlimited Hosting package designed for power users who need more disk space and bandwidth. Unlimited Hosting is available on both Windows and Linux.
At W-global, we develop, run, maintain and support our hosting plans in our own facilities, 24/7.
Another time-saving tool from W-Global is a new integrated product suite which allows users to quickly switch between Website Tonight, Quick Shopping Cart and Quick Blogcast. This integration is aimed at business users who want to build a complete online presence, including ecommerce, using W-Global's simple-to-use products.
Email has grown into an important communication tool for individuals and businesses. Now W-Global offers an email plan with unlimited storage space and IMAP. The company also launched two new Hosted Exchange email plans with BlackBerry support.
Now you have the benefits of business-class email in a pay-as-you-go model that lets you scale up or down as needed, minimizing your financial risk. Hosted Exchange email helps you free up valuable capital, IT staff, and other costly resources for more effective use within your organization.
To review W-Global's products and services, please visit W-Global.com
###