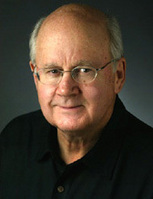 When we asked, 'How much is that in dollars?' we usually liked the answer
Dallas, TX (PRWEB) May 9, 2008
Scott Burns, chief investment strategist for AssetBuilder and one of America's best-read personal finance columnists, said today that America's net worth is at its lowest point in decades and shows no signs of making a comeback -- as measured in barrels of oil.
"When we asked, 'How much is that in dollars?' we usually liked the answer," Burns writes in his column appearing May 11 in newspapers nationwide. "But it may be time to ask another question: 'How much is that in barrels of oil?' ... That's when the world starts to look very different. It also looks more than a little scary."
Burns' methodology was to measure the net worth of all American households and non-profit organizations, using Federal Reserve estimates of the value of our collective tangible assets, financial assets and liabilities to arrive at our net worth. At the end of 2007, America's collective net worth was $57.7 trillion; divide this by the $120-a-barrel price of oil and you get 481 billion barrels of oil as the value of America.
This compares to values of 1,145 billion barrels in 2004, 1,897 billion in 1995, 1,112 billion in 1990, and 1,075 billion in 1970.
Explains Burns: "At about 36 times its 1970 price, oil has outstripped the value created by a full working generation of Americans in a period of dramatic technological change and innovation. During the same time, the value of American business shares, as measured by the S&P 500 index, has risen to only 15 times its 1970 level.
"I find that hard to believe. After all, in 1970 the Internet was only an arcane toy for academics. The computer chip had yet to be invented. Computer memory was desperately expensive. Intel had just been formed and was introducing the first dynamic random access memory chip. Bill Gates had yet to enter (or drop out of) Harvard and was 5 years from founding Microsoft. Steve Jobs was years away from creating the Apple II. He was decades from launching the iPhone ... Google founders Page and Brin had not yet been conceived, let alone applied to Stanford where they would create Google."
"All of that dynamism and creation simply pales against the price of oil."
Read more of "The Value of America, in Barrels" at http://www.AssetBuilder.com, where it will be posted in full at 3 p.m. Central today.
About Scott Burns
Scott Burns is a newspaper columnist and author who has covered personal finance and investments for nearly 40 years. Today, he is one of the five most widely read personal finance writers in the country, according to The Dallas Morning News. In 2006, he co-founded AssetBuilder, a Registered Investment Advisor (RIA), where he serves as chief investment strategist.
Burns and Laurence J. Kotlikoff are co-authors of the soon-to-be-published Spend Til' the End: The Revolutionary Guide to Raising Your Living Standard - Today and When You Retire (Simon & Schuster, June 2008).
About AssetBuilder
AssetBuilder offers weary investors a science-based alternative to the unnecessary costs, risks and complexity of traditional Wall Street firms. With fees that rank among the lowest in the financial services industry, AssetBuilder provides customers a menu of pre-constructed, risk-managed portfolios that make choosing and implementing a personal investment strategy simpler than ever. Co-founded by personal finance writer Scott Burns, AssetBuilder's portfolios are an extension of Burns' widely praised "Couch Potato" methodology. Based in Dallas, AssetBuilder is a Registered Investment Advisor. For more information, visit the company's Web site at http://www.assetbuilder.com.
# # #