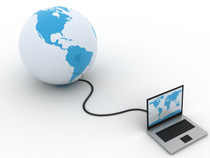 "RegLink's Updates are my Monday morning quick reference to what's going on in the world. And the documents I need to see are just a click away."
Thomas Eckhardt, VP Regulatory Affairs, Enzon Pharmaceuticals
(PRWEB) February 02, 2012
RegLink News, a relative newcomer to the well established life sciences regulatory news arena, is making its way onto the short list of "must have" resources for anyone needing to keep up with the "What's New" worldwide impacting drugs, biologics, and medical devices. RegLink's two e-weekly publications, the Global Drugs and Biologics Update and the Global Medical Device Update, cover regulatory, commercial, reimbursement and health technology assessment. For those who need to be in the know, the Updates provide a uniquely user-friendly solution for keeping up with the regulators in the world's key developed and emerging markets.
The company was formed by two food and drug lawyers in response to a demonstrated need for an efficient, thorough and affordable way for busy professionals to keep up with the variety and volume of information issued by regulatory entities. "The traditional trade press does a great job of reporting on the news," said Ansis Helmanis, one of the company's co-founders, "but no one was systematically covering everything that key government players publish. We have had clients asking for a service like this for years." As evidence of the need for a one-stop resource of this sort, even government agencies are subscribing. And at just $500 for an individual subscription, RegLink's unparalleled horizon scanning of key markets worldwide is clearly a cost-saving asset to regulatory, clinical and commercial strategy development.
RegLink's success is attributable in no small part to an Advisory Board of internationally recognized and respected members, such as Harvey Bale who was featured in Pharmaceutical Executive magazine's 30th Anniversary issue as one of 30 select individuals who over the last 30 years have played a key role in the development of the pharmaceutical sector. Other Advisory Board members include well known food and drug attorneys Alan Bennett and Linda Horton, industry veterans Marie Dray, Stuart Dombey and Bob Paarlberg, former senior Congressional staff members John Cohrssen and John McManus, as well as Dan Michels, former head of the Office of Enforcement at FDA's Center for Drugs, and biotech expert Gillian Woollett, formerly with PhRMA and BIO.
RegLink offers a free 30-day trial to its Updates.
# # #