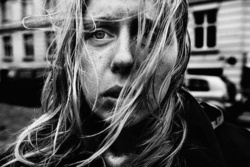 Overdoses, suicides and deaths increase over the Christmas holidays
(PRWeb UK) December 24, 2009
All professional drug and alcohol rehabilitation clinics across the UK know that the number of drug and alcohol related overdoses, rehab clinics admissions, suicides and deaths increase significantly during the Christmas festive season above any other months throughout the year. Drug Alcohol Rehab Clinics operator Panacea UK, Christopher Knight, and supervisor over a national drug and alcohol freephone numbers and web sites, will see hotlines over stretched, one of the country's leading drug and alcohol residential rehabilitation clinics advisor says that "… during each year of the Christmas festive season, addicts or their loved ones, in desperate need of help or advice, the number of calls just rockets through the roof."
Traditionally the Christmas festive season is a time to spread good will and spending time with family, friends and relatives, and to share food, gifts and pleasant memories with them. According to James Fox, a qualified addiction Counsellor with 20 plus years experience in drug and alcohol rehabilitation now working with Serenity Rehab Clinics , agrees that for a lot of addicts they want to enjoy the festivities but find it difficult when surrounded by their family and friends. Most addicts feel isolated in their addictions and find that interacting with loved ones at Christmas too difficult. A lot of addicts use the festive season as an excuse to drink or take drugs because everyone else is enjoying themselves so why can't they? For some addicts, the festivities can bring back feelings of low self esteem and unhappiness. This can lead to their addiction worsening at this time of the year. Their addictions can cause depression and withdrawal from normal social activities. Of course, their families and friends want to include them in the festivities but this can lead the addict to withdrawing further and further away. Because of their lack of confidence, they turn to their drug of choice as a short-term way out, a way to forget these feelings for a short time whilst they are getting their high. They use these feelings as an excuse to use a greater amount of drugs or to drink even more. They think this is a way of forgetting their feelings for a little while. It is a well known fact that during the Christmas season, more and more addicts end up in hospital or their drug or alcohol addiction worsens significantly.
Rehab Clinics Chris Knight said, "We are bracing ourselves for the surge of addicts or their loved ones reaching out for desperate help. We have taken on more staff to man our telephone helpline. If we can get addicts help and into treatment during the festive season than that is one more addict in a safe environment receiving the treatment they need. It also means that that is one more addict who will survive the season without ending up in prison or their addiction leading to fatal consequences".
If you or you know someone who is in trouble with drugs or alcohol and need help then contact Rehab Clinic now. The first step to seeking treatment is to talk to one of our trained staff who has firsthand knowledge of addictions. Pick up the phone and call 0800 118 2892 or go to Addiction Rehab Clinics. Chris knight said "Through our freephone numbers and web sites we give confidential advice to addicts and their families and practical help in finding treatment. This ranges from matching clients to the most suitable clinic places to guiding them through the complex and time-consuming process of applying for funding. Because I have been through the system myself and know the ropes, I can help people to get the treatment they desperately need but may not be capable of securing themselves. Our organisation has access to specialist clinics throughout the UK and worldwide"
Contacts:
Chris Knight, Panacea UK
http://www.rehabclinic.org.uk
0845 625 0545
###