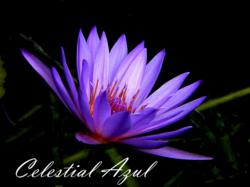 We are combined of three parts; mind, body and spirit. When we take time to heal all of these parts we find balance.

~ Silhouette Jones
Columbus, GA (PRWEB) April 05, 2013
Third degree Reiki Master Silhouette Jones will teach the basic principles of Reiki and Chakra balancing, and will give away ten free 10-minute sessions for each. Reiki is a healing method based on ancient practices that involves the conscious direction of healing energy to the patient. When channeled correctly, this practice promotes healing by relieving energy blockages in the body.
Chakra balancing involves stabilizing the seven major energy centers that align down the center of our bodies. The balancing of the Chakras brings a sense of calm & mental clarity, relieves stress, and allows your energy to flow freely.
"We are combined of three parts; mind, body and spirit. When one takes time to heal all of these parts balance is discovered. Chakra's and Reiki are ways of healing the spirit the part of our lives we neglect because we cannot see it with the naked eye. Yet from kinetic science and quantum physics we learn that just because we cannot see an object does not mean it does not have an effect on our lives. The wind moves houses, radio waves transport sound, cell phones allow us to talk to people millions of miles away, we can place metal boxes on Mars and control them from Earth. Through religion we find the spirit…through Chakra's and Reiki we learn to heal our spirit to heal our mind and body." ~Silhouette Jones
The workshop is free to individuals interested in learning about the holistic healing culture of Reiki and Chakra balancing, and is limited to 50 attendees. We will be offering $10/10 minute chair massages. There is also space available for vendors with products or services related to living a holistic lifestyle. Call (706) 221-2421 and visit the Celestial Azul's website to learn more: http://www.celestialazul.com or at https://www.facebook.com/events/355852911202678/.