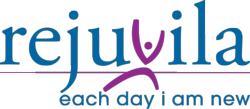 We can't change that we are aging, but we can change HOW we age. Our society's entire approach to aging is misguided; we have to stop the 'fix it when it breaks' approach to health--we treat our cars this way, surely we can treat our bodies this way.
Boulder, CO (PRWEB) March 06, 2012
First Product Line is Nutrisqweeze™ Dietary Supplements
rejuvila™, the vibrant aging company, has today launched Nutrisqweeze™, a new line of system-specific, targeted dietary supplements that nurtures and supports the aging process on a daily, active-rejuvenation basis.
The health warrior behind rejuvila™, is Myra Michelle Eby, founder of the non-toxic skincare line, MyChelle Dermaceuticals. Over 11 years ago, Eby showed that skincare could be all natural and highly effective, without the use of parabens, urea, EDTA or phthalates, just to name a few. Credited for raising the bar in the natural skincare industry long before the current onset of eco-friendly and cruelty-free products, her new products aim to optimize health from the inside out.
"We can't change that we are aging, but we can change HOW we age," says Eby. "Our society's entire approach to aging is misguided; we have to stop the 'fix it when it breaks' approach to health, and learn everything there is to know about what the body needs--we treat our cars this way, surely we can treat our bodies this way."
A New Form of Dietary Supplementation, Especially for the Aging Process
rejuvila re-imagines dietary supplementation with the Nutrisqweeze line. Each comprehensive, pill-free formula provides pure plant extracts and whole fruits in a flavanol-rich, "chocolate sauce"-like ancient omega energy base of: Raw Cacao; Chia Seed Oil; and Quinoa. Each formula utilizes a broad spectrum of clinically proven ingredients in only efficacious dosing with a level of purity and potency that garners impressive results.
The line is designed with powerful nurturing compounds that support the body's daily desire to thrive and heal on a cellular level. With Eby's commitment to excellence, each formula is packed with innovative ingredients—with no more than 4g of naturally occurring sugar in each formula.
The company touts the potency and efficacy of each formula: Elemental AGEx, rejuvila's flagship product, contains: a concentrated antioxidant blend (with a TOTAL ORAC of over 165,000 units per serving) from trans-resveratrol, green tea and 9 different fruit extracts; adaptogens; plant based omega-3s; cacao flavanols; antivirals; calming ingredients; and fiber, in one comprehensive, pill-free formula.
There are four Nutrisqweeze vibrant aging formulas. Each one is high in fiber and plant-based omega-3s and is naturally preserved with Rosemary Extract:

Elemental AGEx is a total vibrant aging formula targeting a healthy inflammation response, and stress support.* Trans-resveratrol, Holy Basil, Curcumin C3 Complex, Astragalus, ORAC-15M, 9 different fruit extracts and a TOTAL ORAC of over 165,000 units per serving, plus an L-theanine calming blend, all work synergistically for broad spectrum gene expression and telomere support.*
Elemental EYEx is a total eye health formula targeting optimal blood flow, healthy moisture, and tissue repair.* BioAstin Astaxanthin, Lutemax 2020, L-OptiZinc, Active Cassis Extract 30, and Wild Bilberry Extract for powerful vision support.*
Elemental HEARTx is a total heart health formula targeting healthy arterial function, cholesterol levels and cardiovascular inflammation response.* Coenzyme CoQ10, Cardio HB Hibiscus Extract, Hawthorn Berry Extract, Whole Pomegranate Extract, and Pomegranate Seed Oil for ultimate systemic support.*
Elemental JOINTx is a total joint formula targeting healthy cartilage and connective tissue, and joint flexibility, mobility and comfort.* Cynatine Flx Solubilized Keratin and Sulfur source, Vegetarian Glucosamine, Tart Cherry Powder and Curcumin C3 Complex for optimal joint health maintenance. *
Nutrisqweeze costs $34.95 for a 12 pack. Nutrisqweeze is available on-line, and at select natural health food stores.
Initial reviews of Nutrisqweeze are enthusiastic. "I believe in the healing power of nature and have excellent clinical results with patients who eat a whole foods diet and supplement their diet with food based antioxidants, omega 3 fatty acids, and liver support. Elemental AGEx is a phenomenal supplement that includes all of these!" says Dr. Hillary Fredrickson, ND.
About rejuvila:
rejuvila is a formulator, producer, and distributor of whole food nutrients and herbal formulations in unique delivery systems, selling products to natural channel retail locations, as well as medical professionals and pharmacies. In addition to the Nutrisqweeze line, there is also a Nutriscoop line: 6 certified organic, superfood powders, for phytonutrient dense, clean hydration.
The company was founded by natural products pioneer, Myra Michelle Eby to celebrate vibrant aging and to nurture the aging process on a proactive, daily basis. rejuvila is the first supplement company to introduce targeted, vibrant aging formulas in an all natural, whole food, sqweeze™ delivery system. For additional information please visit http://www.rejuvila.com.
rejuvila is a socially responsible company that donates 1% of its gross sales to environmental groups around the world. The company is a member of 1% for the Planet, Women for Women International, and is a proud sponsor of the Medicine Horse Program of Boulder Colorado. MHP is dedicated to enhancing the quality of life of adolescents, families, and adults through unique equine-assisted experiences.
*These statements have not been evaluated by the Food and Drug Administration. These products are not intended to diagnose, treat, cure, or prevent any disease.
###