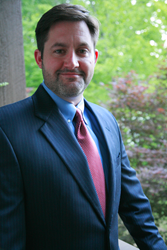 Cincinnati, OH (PRWEB) May 20, 2014
Josh Rogers has been named General Manager of the Farmerville, Louisiana branch of RelaDyne, the nation's leading provider of lubricants, fuel, diesel exhaust fluid (DEF), and industrial reliability services.
Rogers has 15 years of industrial sales and management experience, with 7 years as Sales Manager for Hill Oil Company, now RelaDyne Farmerville. As Sales Manager, Josh managed key account relationships, playing a major role in the launch of the company's diesel exhaust fluid (DEF) service program and vendor programs and relationships. Josh played a vital role in expanding Hill Oil Company's service geographies in Louisiana and Arkansas, assisting with the expansion of the Little Rock, Arkansas facility as well as the startup of the Shreveport, Louisiana facility.
When RelaDyne acquired Hill Oil in 2011, Josh continued his sales management role with a focus on the transition of new products, processes, and accounting platforms while leading other sales management initiatives for the region.
"I am excited to take on this new role as general manager," says Rogers. "RelaDyne is like my second home, and I'm looking forward to growing the business in this area."
As General Manager of the RelaDyne Farmerville locations, Josh will continue to lead management initiatives and manage all P&L responsibilities, vendor relationships and strategies for the RelaDyne mid-south region. Scott Hill, former General Manager of RelaDyne Farmerville and former owner of Hill Oil Company, will continue in his role as Vice President within RelaDyne and will lead future integrations of acquisitions within the company's reliability services division known as Field Reliability Management (FRM).
Scott notes, "I think Josh is the perfect fit for managing the Farmerville region. He knows the business and has some great relationships with our vendors and associates. I look forward to seeing him continue to grow the business."
Josh will continue to live in West Monroe, Louisiana, with his wife of 15 years, Ashley, and their son, Tripp, as he transitions within his new role at RelaDyne.
About RelaDyne
RelaDyne, headquartered in Cincinnati, Ohio, is an industry leading lubricants and fuel distributor providing integrated equipment reliability management products and services for industrial, commercial, transportation and automotive businesses in the US. Four industry leaders – Mid-Town Petroleum, Inc. (Bridgeview, IL), Oil Distributing Company (Cincinnati, OH), The Hurt Company, Inc. (Houston, TX) and Pumpelly Oil Company (Sulphur, LA) – joined to form RelaDyne on Nov. 8, 2010. Its innovative Field Reliability Management (FRM) platform of services is designed to enhance the operations of companies involved in process manufacturing, utilities, food and beverage processing, mining equipment and commercial fleets. The company also benefits from the support of its business-building partner, AEA Investors LP, which manages funds worth approximately $5 billion of invested and committed capital. For more information, visit http://www.RelaDyne.com.