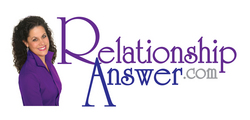 This book is incredible. Full of examples and powerful concepts, it shows step-by-step how to have love in any relationship.
Friendswood, TX (Vocus) June 24, 2010
Julie Nise, a straightforward marriage and family therapist, was acknowledged in her sixth appearance on the Dr. Phil Show which aired on May 31 and is tentatively scheduled to air again on August 13, 2010. Julie was thanked for her assistance with George and Liz Hooker, the parents of the disabled triplets. The situation with the couple, who are the parents of the world's only deaf and blind triplets, was causing tremendous stress on their relationship just at the point when they needed to pull together. Her direct, yet compassionate, and no-nonsense approach to relationship counseling helped them to reconnect and focus on their strengths as a couple so they could deal with their children more effectively.
"Julie is a very special force in the world…and all who get the opportunity to be touched by her wisdom are very fortunate. I refer many of the guests from the Dr. Phil show to Julie, always with utmost confidence that they are in the hands of someone with the power they need to affect positive change in their lives," said Anthony Haskins, Resource Director, Dr. Phil Show.
Her new book, 4 Weeks to a Happier Relationship, which Dr. Phil promoted on the show, provides everyone with the direct, often bold advice that she provides in person. For her readers, Julie includes actual case studies from her office and a Companion Guide for couples to learn through homework assignments and practice techniques to use right away to improve their marriage.
Bill Ferguson, author of How to Heal a Painful Relationship, proclaims, "This book is incredible. Full of examples and powerful concepts, it shows step-by-step how to have love in any relationship."
4 Weeks to a Happier Relationship can be purchased at her online store at http://relationshipanswer.com/julie-store/. Visitors to the site can also purchase the book's companion workbook and audio CD.
About Julie Nise
Julie holds a B.A. from Whittier College with a dual area of emphasis in both Business Administration and psychology. She earned her M.A. from Pepperdine University in Clinical Psychology with an emphasis in marriage, family and child counseling. She achieved her credentialing in professional hypnosis in 2005.
Julie is currently a Licensed Professional Counselor and Licensed Marriage and Family Therapist in Texas. Julie is also a Certified Hypnotist, credentialed by the National Guild of Hypnotists and the International Hypnosis Federation.
She has been happily married since 1997 to her "first, last and only" husband, Jim. They live in Friendswood, Texas, with their two dogs, Jake and Blaze.
# # #